The Vice Chancellor of Adekunle Ajasin University, Akungba Akoko, Ondo State, Prof. Olugbenga Ige, has said that the Management of the Institution has begun the process of bolstering its postgraduate programmes in line with the best global practices.

Prof. Ige stated this on Wednesday, June 8, 2023, while declaring open a one-day workshop, entitled, "Repositioning AAUA Postgraduate School Towards Meeting 21st Century Challenges."

The VC said, "At the level of the Senate, we have emphasized the need for us to strengthen our postgraduate programmes. It is important that we reinvigorate our postgraduate programmes to meet up with the international standards. The Management will do all in its powers to make the Postgraduate School of AAUA be on top of its game.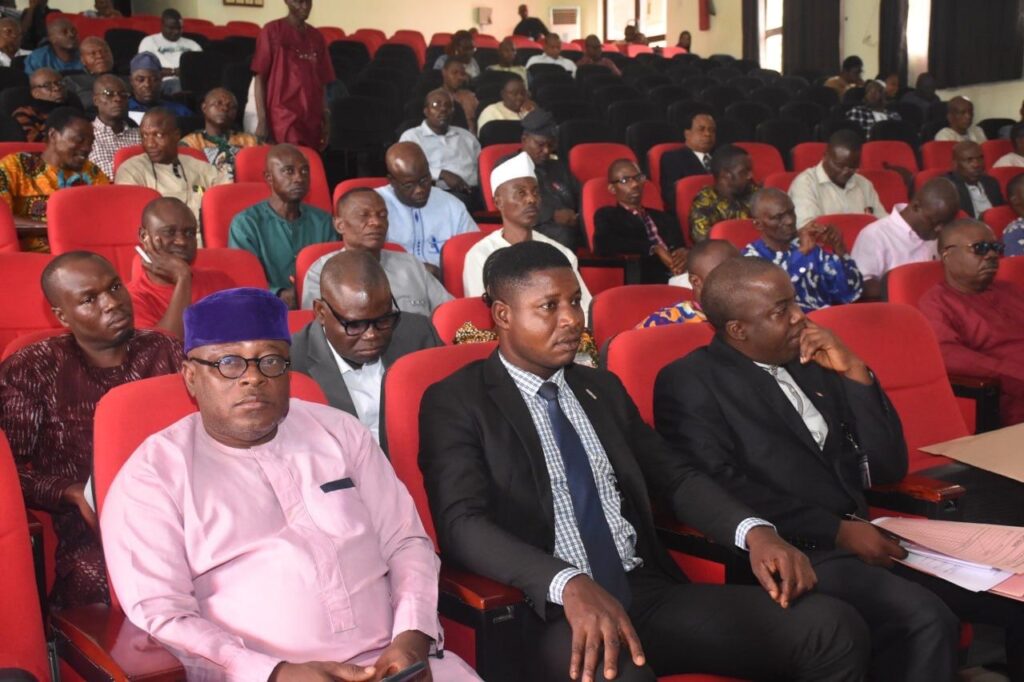 "It is our desire to see that our graduates and those of other institutions find our postgraduate programmes more fascinating, and we will not leave any stone unturned to achieve this."

He thanked the Guest Speaker and Lead Paper Presenter, Prof. Ganiyu Oboh, for accepting to share his wealth of experience with the University, urging the participants who were Principal Officers, Deans, Directors, Heads of Department, Professors, Lecturers with Ph.D. and above, to imbibe the lessons of the workshop as the University is in a hurry to strengthen its postgraduate programmes.

Interrogating the theme of the workshop, Prof. Oboh, who is from the Federal University of Technology, Akure, said that, for Postgraduate programmes to be more virile in Nigeria, institutions must begin to float interdisciplinary programmes with other institutions and research centres focusing on its areas of comparative advantage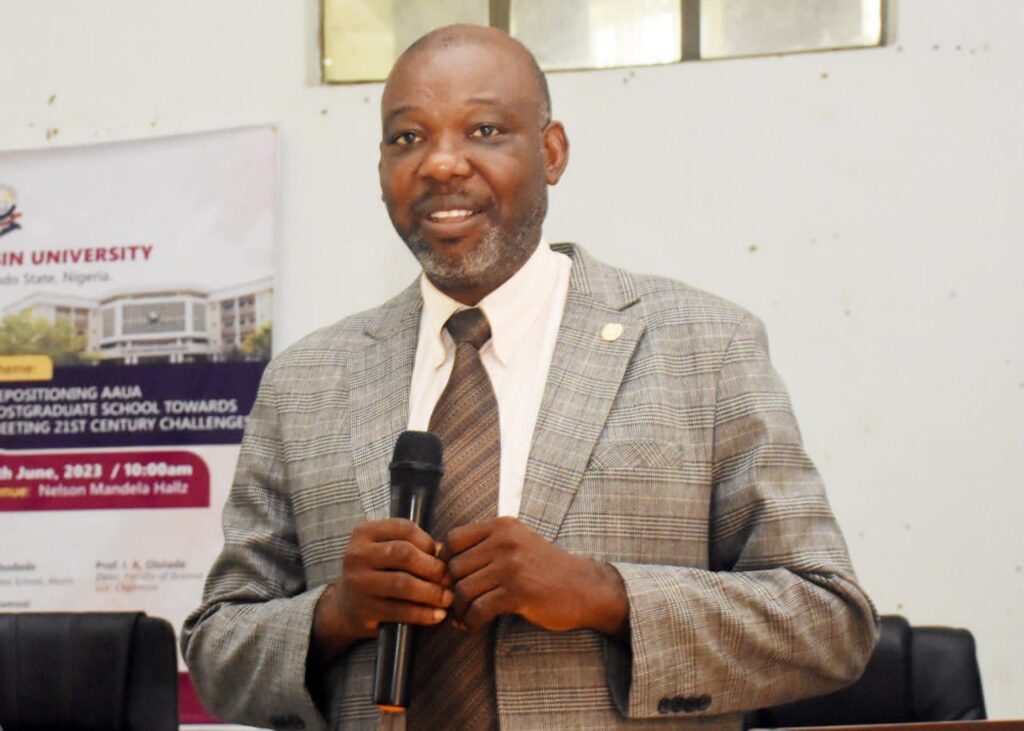 .
Prof. Oboh counselled, "It is high time Nigerian universities and specialized research centres started to collaborate with one another to run interdisciplinary postgraduate programmes such that we will be able to meet the numerous needs prevalent in our society."

He enjoined the University Management to ensure that its graduate Programmes meet global standard, while adequate attention should be given to efficient ICT, strong mentorship, provision of grants, support and incentive for students and staff, as well as provision of effective feedback mechanism.

Other speakers at the workshops included, Prof. Olubayo Oluduro, who spoke on, "Postgraduate Academic Regulations"; Prof. Benson Igboin, who examined, "Grant Winning Dissertation and Thesis Topics"; Prof. Emmanuel Ogunbodede, who talked on, "Abstract: Contents and Procedures"; and Prof. Alaba Gbadamosi, who spoke on, "Mainstreaming Quality Assurance Towards Combating Plagiarism and Other Unwholesome Practices."

Earlier, in his address, the Dean of Postgraduate School, Prof. Benson Akinnawonu, said the workshop was designed for all Postgraduate stakeholders involved in Postgraduate teaching, supervision, and administration in order to improve their capacity building and mainstream quality assurance.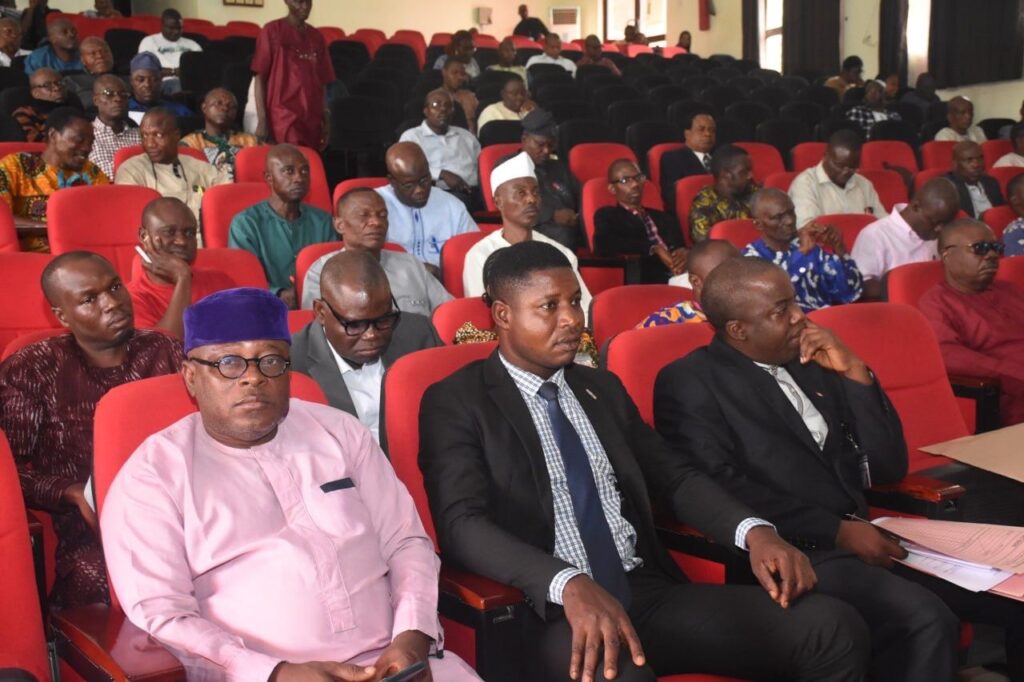 Prof. Akinnawonu who lauded the VC for approving the capacity building workshop, appreciated other speakers for acceding to take up the responsibility. He also thanked the Local Organizing Committee under the leadership of the Dean of Faculty of Science, Prof. Isaac Ololade, for putting up a befitting workshop.