The immediate past member of House of Representatives, representing Idanre/Ifedore federal constituency, Hon. Tajudeen Adefisoye popularly known as small Alhaji has shown interest in the Ondo State governorship election coming up next year.
The Idanre born politician in Ondo Central Senatorial district wrote on his Twitter handle "I will be contesting the Ondo State Election in 2024. I won't just be aspiring but I will do my best to be on the ballot. If I lose, I will go back to my job as the CEO of Vata Group but if I win,Ondo State will be having the best governor in the history of the State."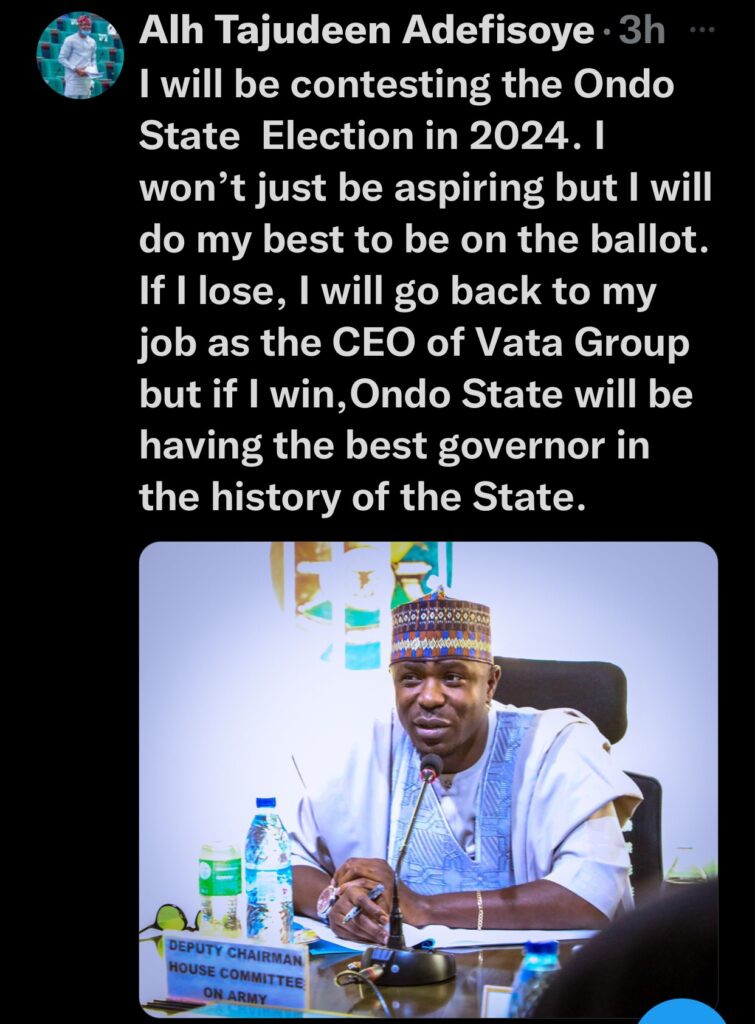 He contested the last House of Representatives election and lost to another Idanre man Festus Akingbaso, the candidate of the opposition Peoples Democratic Party (PDP).
Adefisoye, Candidate of APC who was born on the 3rd of August 1984 polled 20,064 votes in the election to lose the seat to Mr Akingbaso, popularly known as "Fessywest", who scored 24,263 votes to win the exercise.