***As AAUA Moves to Reinvigorate Service Delivery
In a bid to bolster its service delivery to students and alumni in terms of processing of results and other academic records, Adekunle Ajasin University, Akungba Akoko, on Tuesday, May 30, 2023, held a seminar for both its academic and non-academic staff.

The seminar, tagged, "Sanctity of Examination Result Processing and Record Keeping", was organized by the Teaching and Leadership Centre of the University; and was attended by all Principal Officers, Deans and Sub-Deans, Level Course Advisors, Result Processing Officers, and Date Entry Clerks (Result Processing), among others.

Declaring the seminar open, the Vice Chancellor, Prof. Olugbenga Ige, said the seminar was part of his administration's effort to ensure global standard of service delivery.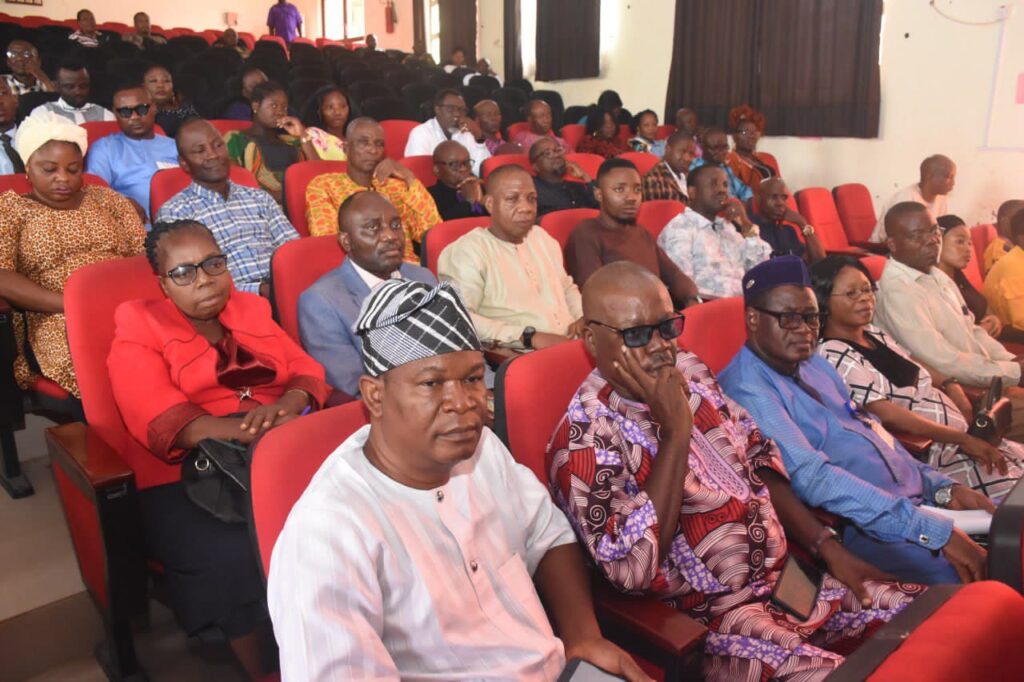 Prof. Ige said, "We must not relent on our present status as the Best State University in the country. We must improve on what we are doing presently. We must reinvigorate our services such that we can serve all stakeholders that subscribe to them better."

Prof. Ige stressed the sacrosanctity of registration deadline for students and deadline for uploading results by lecturers.

While urging all participants to take full advantage that the seminar would offer and demonstrate it on their duties, the VC thanked the Director of the Teaching and Leadership Centre, Prof. Oluyemisi Adebowale, for thinking it essential to organize the seminar.

In her Welcome Address, Prof. Adebowale said the seminar became imperative to further enlighten and equip participants with the necessary tools to ensure that result processing and record keeping practices were indisputable and beyond reproach, adding that the effectiveness of the key players, correctness and compliance with rules and regulations and timeliness were essential to result processing and record keeping.

She thanked the VC for his commitment to excellence in training staff for effectiveness.
Prof. Benson Akinnawonu took the participants through, "AAUA Academic Regulations; while Prof. Bolanle Ogungbamila examined,
"Examination and Result Administration: AAUA in the Build-up to, During and After Examinations; and Dr. D. B Adewole spoke on, "Demands and Challenges of Result Processing". Prof. Francis Gbore talked on, "Challenges of Result Vetting"; and Barr. Grace Babalola spoke on, "Academic Record Keeping; Results and Students' Transcripts: Global Best Practices".