*** As Undergraduate, Postgraduate Students Take Matriculation Oath
The Vice Chancellor of Adekunle Ajasin University, Akungba Akoko, Prof. Olugbenga Ige, has reiterated the University's commitment to combat deviant behaviours, indiscipline, and anti-social vices among students.
Prof. Ige made this statement on Friday, July 28, 2023, during the Matriculation ceremony for new undergraduate and postgraduate students of the Institute of Education (IOE) held in the University's multipurpose hall.
The Vice Chancellor warned that any student found flouting the university's rules and regulations could forfeit their studentship, as punitive measures would be applied without fear or favour.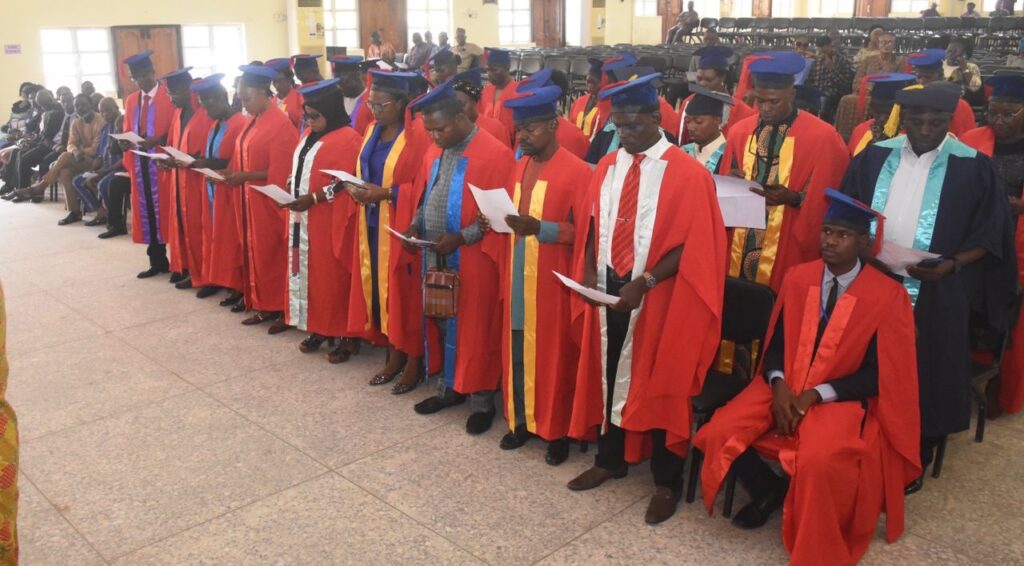 He further emphasized the university's stance against examination malpractice, indecent dressing, cultism, and drug abuse.
The VC described Matriculation Ceremony as an academic ritual where students take the Matriculation oath to become bonafide members of the University community and added that the University's admission is solely based on merit.
Speaking about the products of the Institution who are representing the University across the globe and discussing NUC accreditation, Prof. Ige said, ''This University has produced many giants in all walks of life who are excelling in their respective professions both nationally and internationally. It is our hope that you will excel in your studies and bring honor to the name and image of this University, following in the footsteps of many of your predecessors. Let me also assure you that all our courses here are fully accredited by the National Universities Commission, NUC.''
The Vice Chancellor advised the students to ensure prompt payment of all fees and complete the registration process within the stipulated period to avoid the risk of admission forfeiture.
Prof. Ige assured the students that the University Management is dedicated to creating a friendly academic environment for everyone. He encouraged the students to report any complaints they may have to the appropriate authorities, including the Heads of their respective Departments or the Director of the Institute of Education. He also highlighted that the University has mechanisms in place to address any friction among students, and they should take advantage of the provisions to enhance their learning experience.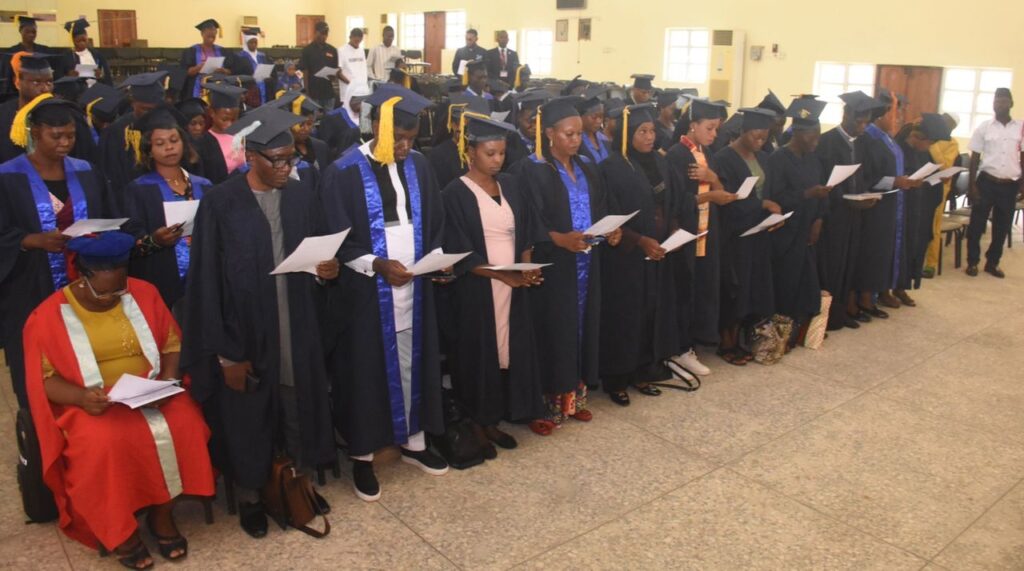 During the ceremony, the Registrar, Mr. Olugbenga Arajulu, administered the matriculation oath to the newly admitted students from the 2020/21, 2021/22, and 2022/23 academic sessions.