***Promises Renewed Commitment to the Course of Girl-Child, Women
The Ondo state Commissioner for Information and Orientation, Yeye Oba Bamidele Ademola-Olateju has renewed her commitment towards fighting the course of girls-child and women's interest, in order for them to take their rightful positions in the society.
She also promised not to stop promoting the Yoruba Omoluabi ethos as it is sine-qua-non for sanity in the society.
The Commissioner made this known during a surprise birthday celebration organised by staff of the ministry to mark her birthday in her office in Akure, the state capital.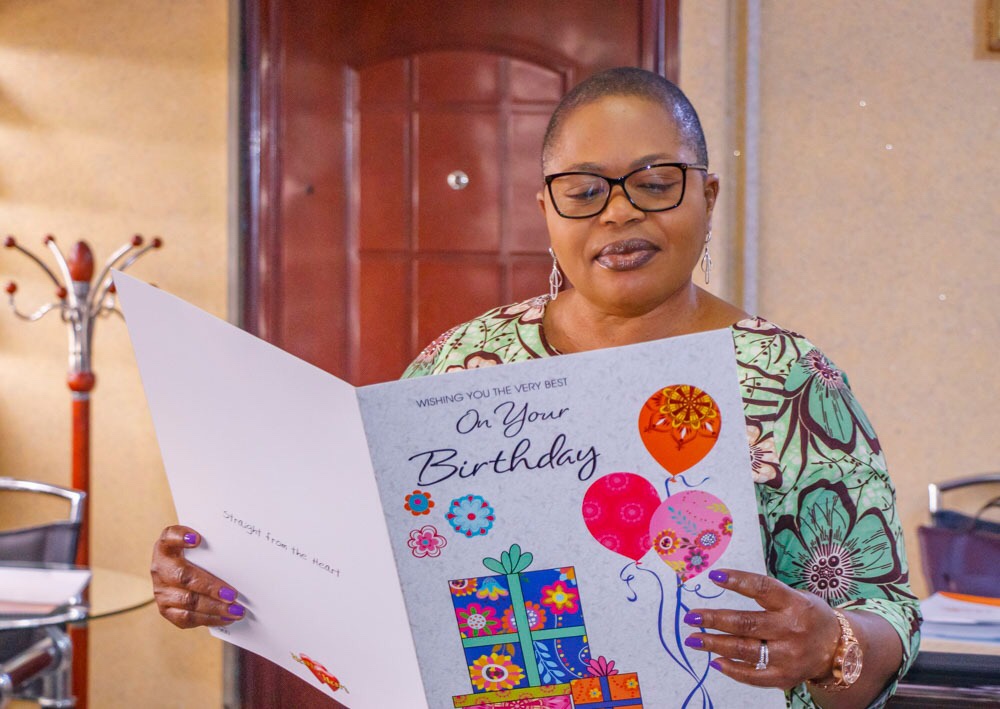 Yeye oba Ademola-Olateju appreciated all her well wishers for the avalanche of wishes and encomiums showered on her this year and emphasised that the people were happy to celebrate her having imparted in many of them.
She said she had spent many of her years in rendering vary degrees of assistance including, mentorship and connecting people to the right place, which she believed that many of her well wishers do appreciate by reaching out to her on her birthday.
According to her, rendering assistance is not about doling out money alone, but giving out useful advice and information that can turn around a person's life and situation.
She vowed to continue with her good work in the society just as she also reiterated her undaunting resolution to continue fighting the course of girl-child, women and help orientate people on the need to exhibit the character of Yoruba Omoluabi ethos.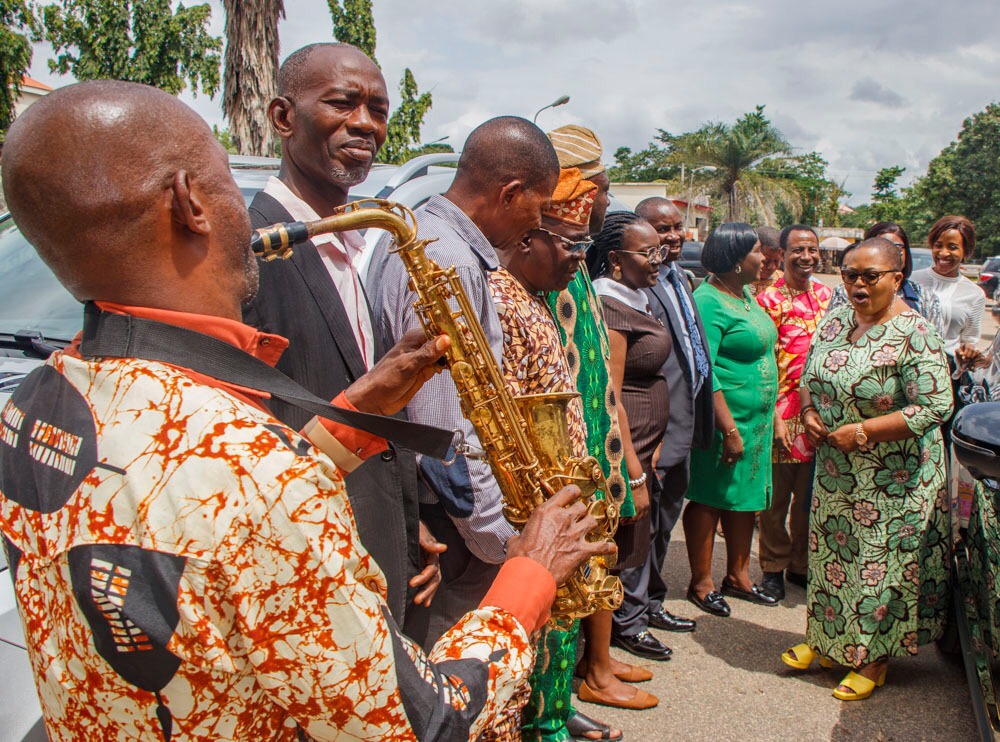 The number one spoke person of the state government appreciated the governor of the state, Arakunrin Oluwarotimi Akeredolu, SAN, CON for appointing her as the Commissioner in the state and promised that she will continue to use her good offices to pursue all that is good and promote Yoruba culture.
Earlier the Administrative Secretary of the Ministry, Mrs Toyin Onisile who led the management staff of the Ministry to wish the Commissioner well, sang different birthday songs and wishes to celebrate her.
Mrs Onisile described the Honourable Commissioner as a go-getter,honest, transparent and hard worker with great accomplishments.
She noted that the commissioner has brought great innovation to the ministry describing her as a good boss to work with.
Also the Director of New and Electronic Media in the ministry, Mr Williams Olufunmi eulogised the commissioner for living up to the billing of her office with the floating of an orientation programme on radio named 'atunluto' to sensitise the public on good conduct and promoting the Yoruba ethos of Omoluabi behaviour.