***Jumat Service Holds on Friday
The Isolo kingdom in Akure South local government area of Ondo State witnessed the influx of top politicians, business tycoons, royal fathers, Religious leaders, government functionaries, and personalities from all walks of life to celebrate with Osolo, Oba Edward Kolawole Adejoyegbe Adewole, Osalade II, as he marked 5th Coronation Anniversary.
The event had in attendance visitors including traditional leaders from Isinkan, Ugele, Osi, Irese.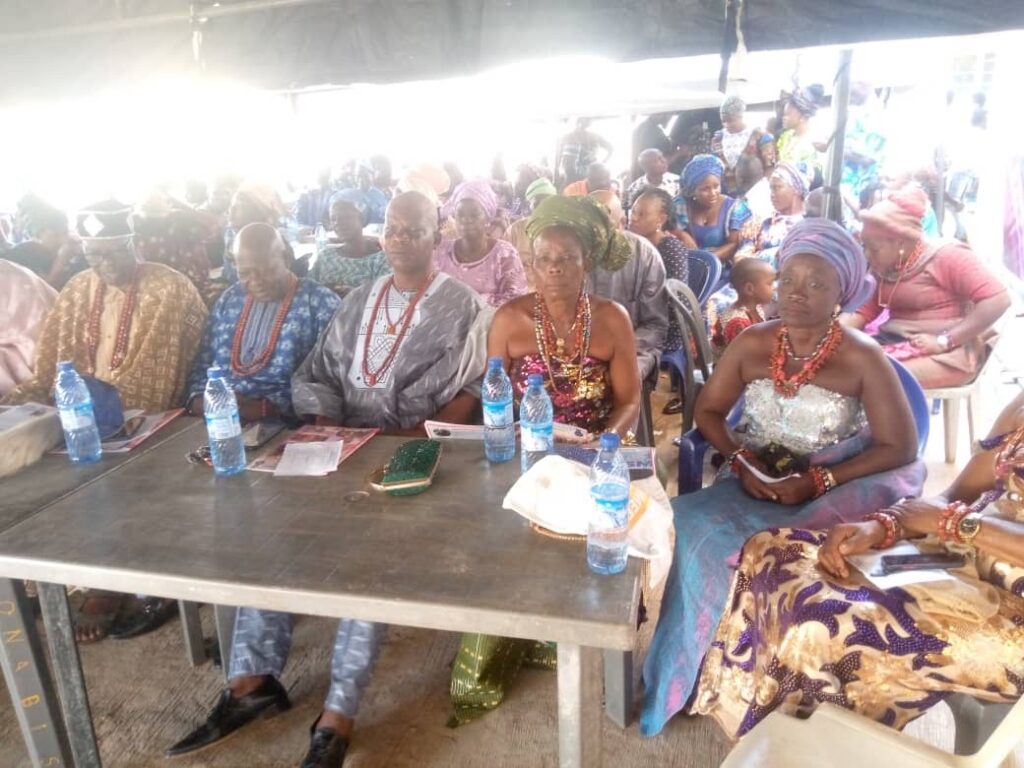 The Osolo, Oba Adewole appreciated the Governor of Ondo State Arakunrin Oluwarotimi Odunayo Akeredolu SAN, and members of his carbinet for putting eternal smile on the faces of the entire Isolo people by liberating them from age-long savery.
While saying the community has reasons to celebrate, the Osolo highlighted the achievements in the town which includes among others;
1) Government official recognition of Osolo stool as substantial Oba with statutory inclusion.
2) Official declaration and profiling of Osolo stool by Akure South local government.
3) Witness of monumental development in Isolo town e.g the first fly-over in Akure South.
4) Relative peace and tranquility in all the communities of Isolo kingdom.

Oba Osalade II used the medium to call on sons and daughters of the land to collaborate with him for the progress of the kingdom.

The programme also witnessed presentation of gifts to Kabiesi Osolo by various families in the town.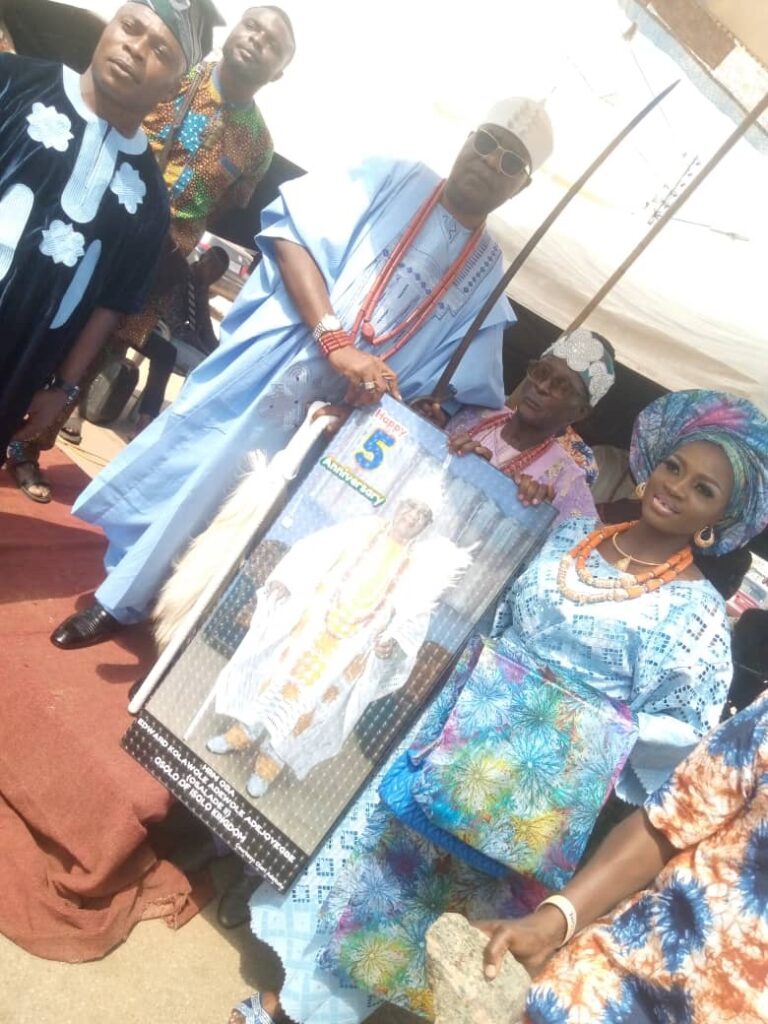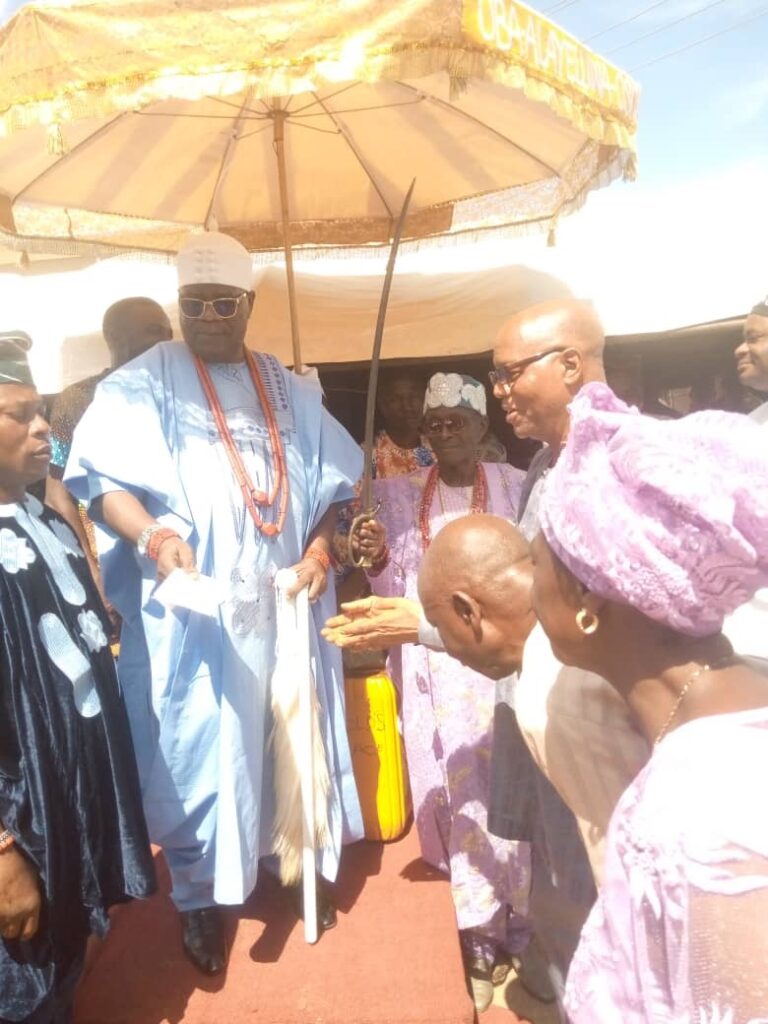 The Elemo of Isolo, High Chief Ezekiel Adetoyinbo sued for continuous cooperation from indigenes, noting that development can only take place where there is love and unity.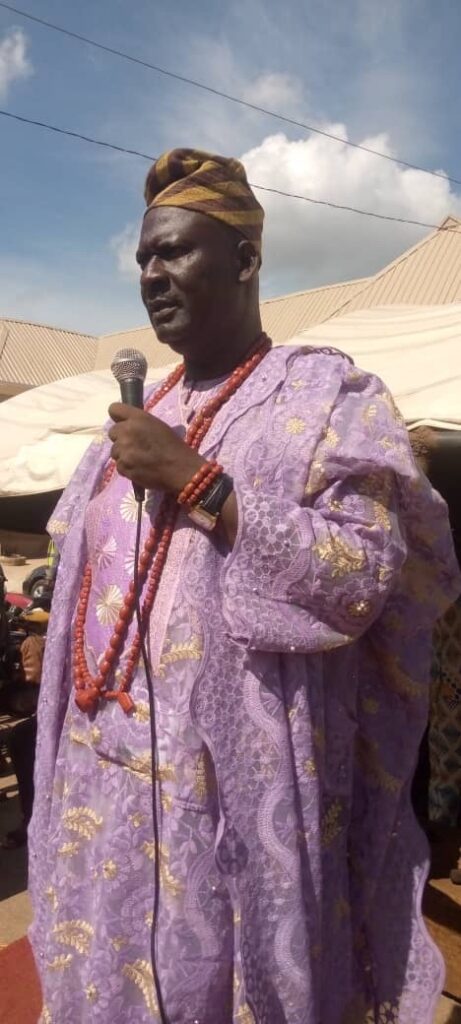 Some of the rmonarchs in attendance were HRM Akapinsa of Ipinsa, HRM Obaloogun of Igoba, HRM Olurese of Irese, HRM Olumafon of Imafon, HRH Olugele of Ugele, among others.

Highlights of the celebration included games competition, which featured "Ayo olopon", ludo, table tennis and draught. The overall winner of the competition was Mr Oluwole Ojo who was presented with a trophy and cash prize.

The coronation anniversary will climax with Jumat Service, scheduled for Friday 16th at Isolo Central mosque.