***Donates to Akure Secondary School Commercial
The Iralepo of Isinkan in Akure south local government area of Ondo State, Oba Oluwagbemiga Ajimokunola Olofin-Adimula (Arulewolasi III) has appealed to the state Ministry of Education and her Sports ministry counterpart to find ways of harnessing and developing talents discovered at the end of every sporting competition of the various schools.
Speaking during the 2023 annual inter-house sports competition of Akure Secondary Commercial School, the Isinkan Monarch described the discovery and development of fresh talents in sports as a sure way of ensuring that the country is positioned on a higher pedestal in various games on the global stage.
Oba Olofin-Adimula who was accompanied by Olu Araromi Aladodo in Isinkan, Olu Ayodeji Fatoki noted that aside from financial gains, sports also promote teamwork because when the students work together, they synergise and move forward, just as it assists them in time management, as most of the events are timed.
He said sports have always played a critical role in academics, making students mentally alert, helping them cooperate, building their self-confidence and esteem and improving leadership skills.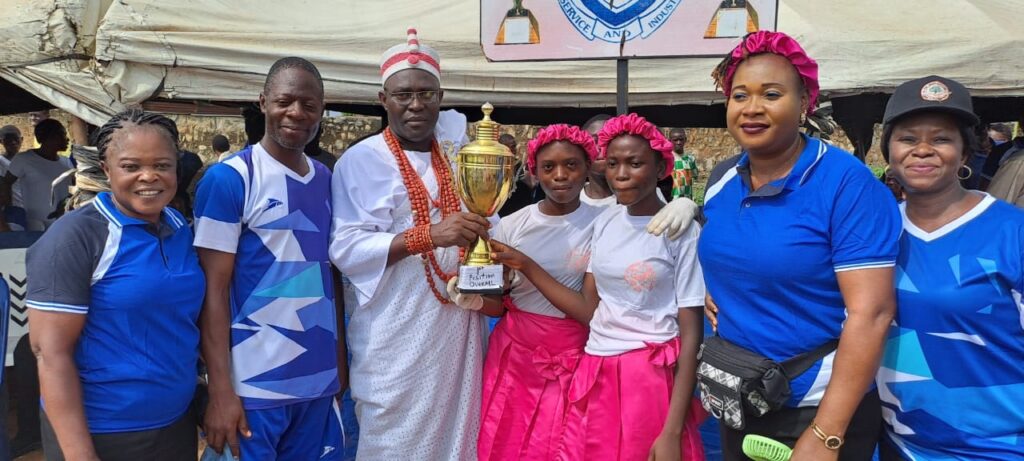 Oba Olofin-Adimula who adopted pink House that came first as "Iralepo House" donated a huge some of money for the development of the school.
The Principal of the School, Mrs Akinbohun Omosileola Stella said the school known for its academic prowess, places high premium on all round development of its students.
"Not minding the frontal place of academics in our society, we cannot deny the fact that sports help in the overall development and growth of a student; Sports enhance social relationships. Students who engage in sporting activities have a bonding capability and are emotionally strong."
"Most students who have emotional issues easily overcome such through sports, as they will be taught to accept all defeats as well as wins."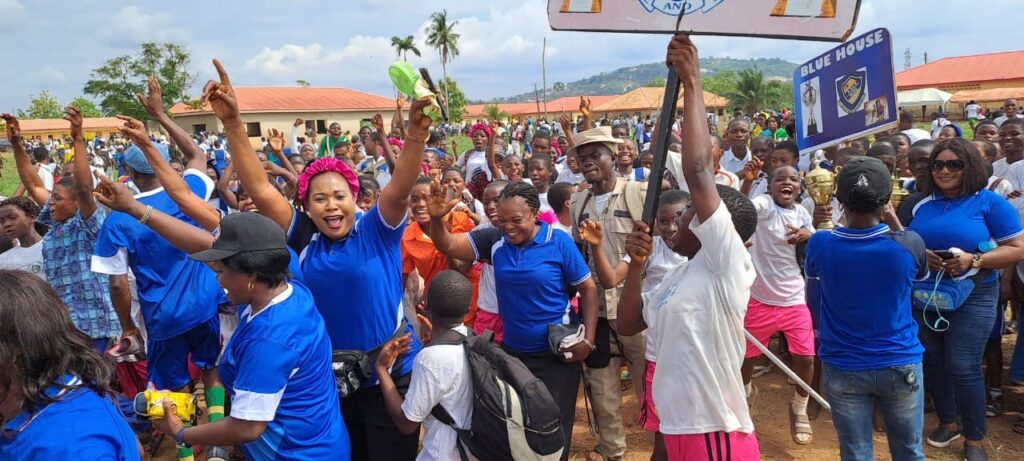 "As we are aware that, there are some students who are good at sports but bad academically, such students can easily make their career in Sports."
"This is a major reason why the school regularly organizes annual Inter-house" She said