Women participation in politics has often been a topical issue especially during election period with stakeholders advocating increased women participation in political activities and appreciable slots for women in the country's political space.
In this special feature , Dupe Isename examines how well this advocacy has penetrated with regards to number of women in Ondo State standing as candidates in the 2023 election and their support base
Over the years in Ondo State , women have taken up different elected and appointed political positions at various times as female speaker , commissioners , boards chairmen , councils chairmen , head of service , permanent secretaries , general managers and others.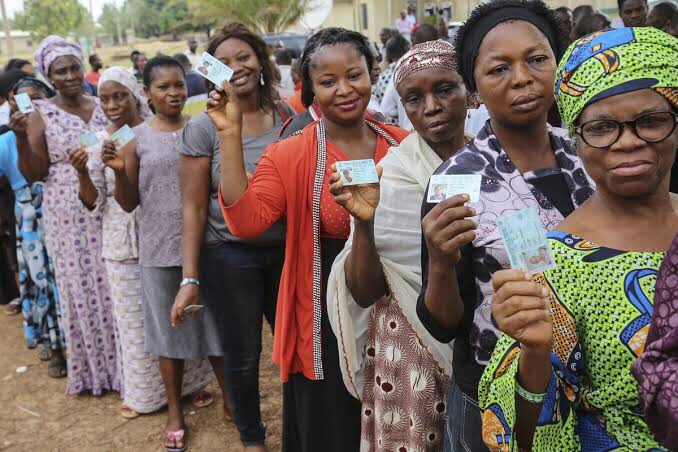 In the present political era , the highest political post with a woman is the appointed post of the secretary to the state government SSG occupied by Princess Oladunni Odu.
But looking at the 40 elected seats in the 2019 general election including that of the governnor and deputy governnor posts aside the councils , only one post has a woman , that is ilaje constituency two at the state house of assembly occupied by Princess Favor Tomomewo.
For the Feb 25th and March 11th , 2023 general election , some women in Ondo State have taken up the challenge standing as candidates in the elections.
Record obtained from INEC in Ondo State indicates women are contesting 17 positions out of 38 posts for election in the state which is 45% of the total candidates standing for election.
Details show that the ruling APC in the state has 4 candidates all for the state house of assembly and the major opposition party , the peoples democratic party , PDP has one woman candidate for the house of Representatives with labour party having two candidates for house of rep and state house of assembly.
The NRM has four women candidates , one for Senate , one for house of rep and the other two for state house of assembly.
ADC has three women candidates all for the state house of assembly while AAC has just one candidate for the state house of assembly and NNPP with two candidates for both state house of assembly and house of Representatives.
Speaking on the number of women candidates in the election in an exclusive Interview with Radio Nigeria, the secretary to the ondo state government , Princess Oladunni Odu hailed the 17 number describing it as heart-warming indicating women's readiness not to remain in the back seat of the country's political affairs.
Princess Odu has been a veteran in Ondo politics serving in both military and civilian governments at various times in the two dominant parties in the state.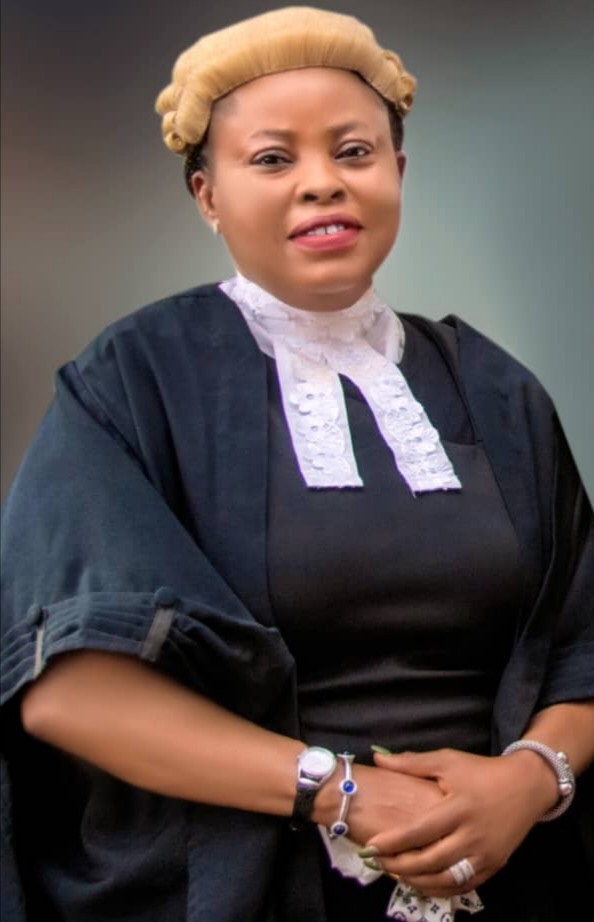 "if you have followed the movement for women participation in Ondo State , you will see this number as an improvement of what we used to have in the past , in the past ,our women do not come out to contest , so what you see now has been the results of education , and sensitisation of women that we need to have confidence in ourselves, we need to be courageous and be tenacious if we want to be relevant in the political arena, we just have to participate,we do not leave the men alone , that's what we are telling our women , come out and complement the effort of the men,we are only complementing them and that's why you have this large number , these 17 and it's going to increase, the figure will continue going up till the next election, politics had been male dominated in the past ,we are just leaving the kitchen now to come out and seek elective offices and that's why you have this high number of women coming out and we are going to do better in the next election " She said.
When asked if Nigeria was actually ready to have women take more higher responsibilities in politics , the Ondo SSG further said " I will not say Nigeria is ready but we will not wait until Nigeria is ready , we would go ahead , if you look at what is happening now in Adamawa , we have Senator Aisha Benani contesting for the gubernatorial and by the grace of God , she's going to win , that's opening the door for Nigerian women to come up , that we are ready to break the jinx and be there at the top because we have what it takes to be at the very top of any organisation, be it in the corporate world , be it in government , be it anywhere , women can take a shot at the top and do well , we have a woman vice Chancellor in the Federal University of Technology Akure , FUTA and she's doing extremely well there , even if the country is not ready , we can make ourselves ready and let the country knows we are ready .
Princess Odu listed factors limiting women participation in politics , according to her " there are many factors , we have been at the background for a long time , financial factors are there , to take part in politics involve a lot of money , from the time you declare your intention , to the time you obtain the form to moving round is logistics , you need money to actually move round , so these are inhibiting factors including the cultural factor.
On what should be women's disposition during elections , the SSG asked women to always come out during election , " it's our civic responsibility and we have a large percentage of the voters as women as women ,so our women should always come out , come out in their numbers to vote and be determined to vote for candidates of their choice.

" Irrespective of parties , women should vote for women , we should lift our own up, women should come out and vote for women , they should have that bias that they are voting their own , it is the only way to lift ourselves up " Princess Odu submitted.
Radio Nigeria spoke with some women electorate if they would want to vote their gender , their reactions were of mixed feelings.
Three traders , Mrs Grace Ikpea , Mrs Bisi Akinbode , Mrs Charity Kwameh and a nurse , Mrs Juliana Oladele said they would vote capable women candidates .
Another health worker , Mrs Esther Oluyede told Radio Nigeria that though she wasn't aware of any woman candidate contesting , she would vote for them if she's aware.
For Mrs Tolani Arogbo , women always do well making positve impacts in positions of authorities while Mrs Bisi Ojo said she would gladly vote for women standing election.
A primary school teacher , Mrs Morayo Adeyemi however disclosed that she was not disposed to voting women candidates because to her , it's a man's world.
Radio Nigeria also sought the views of analysts on participation of women in the general election in Ondo State going by the 48% of female contestants taking part in the election.
Dr Adedayo Afe of the department of history and international studies , Adekunle Ajasin University , Akungba Akoko though was happy with the record of 17 women against 21 men taking part as candidates in the election , he however maintained that people would rather vote for the best candidate and not gender .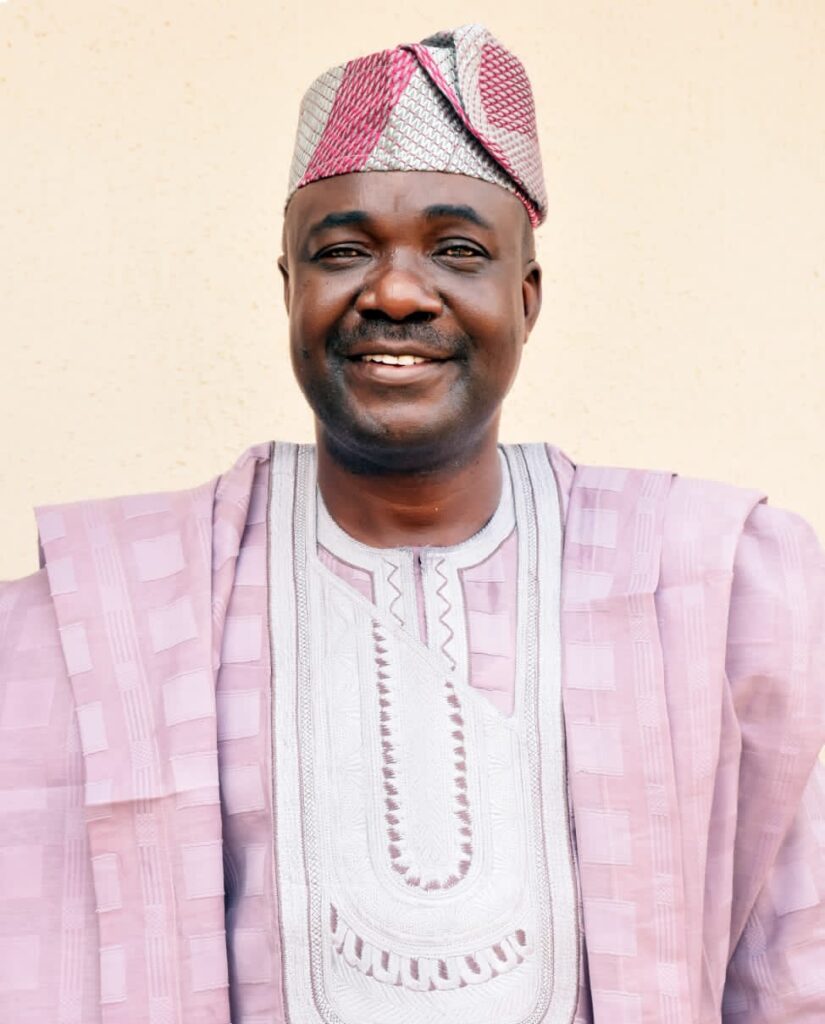 He explained " election is about people that campaign vigorously who their pedigree can be put to test , is not about whether you are male or female , people should know that one and even the financial capacity and your party will also come to bear , so to me , I believe that no woman will vote for her based on her gender because they need mobilisation and you must be tested and trusted , my reservation about the number of women contesting is that many of them are contesting on the platforms of less popular parties, indicating they just wanted to include it in their bio-data and perhaps not serious with it. So women still have a long way to go politically.
The don has some advice for the womenfolk "let the few , chosen and selected ones , let them perform , it's going to pave way for the incoming ones , the professionals should take the lead , lawyers , doctors ,engineers , teachers , farmers , women that have made it in their chosen careers so that they won't have much problem in getting the sympathy of the electorate . I wish the women well , with what we have now in Ondo State , it shows women participation in politics is evolving ".
" We know we are not there yet , like in Rwanda where women are more in the parliament than men , also in the Gambia , the few ones there have their voices at the top of the ceiling ,so I am trying to say that even with few women in the national assembly , they should be vocal and not just the " I support the motion " group " Afe added.
In a submission , the head of department , mass communication , Adekunle Ajasin University City, Akungba Akoko , Dr Gbenga Abimbola described the number of women contestants in Nigeria especially in Ondo State as a welcome development .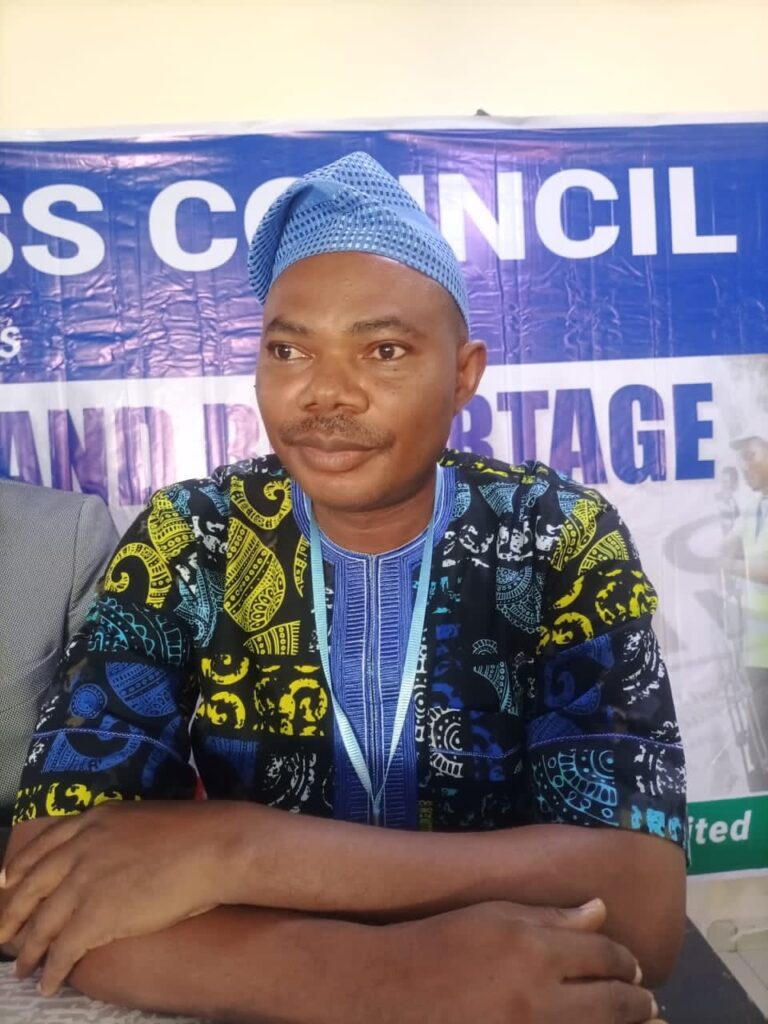 He maintained " the truth is that men and women are the same and equal before God , none is superior to the other in capacity and capability , women are as qualified as men to hold any position to the topmost level but the challenge is that are women really prepared for the job, how do I mean ,we are talking about election in Nigeria , we know that election is laden with a lot of responsibilities , financial , material ,time , logistics , how empowered are the women to weather through the storm , that is number one , what is the sentiment of women towards themselves , most men prefer to vote for the male folk than their own and I think that's why we are not really having more women "

Speaking further , Dr Abimbola said " out of the 38 political seats in Ondo State , we are having 17 that are women contesting , meaning about 45% contesting , my prayer is that many of them should win so that when they get to the national assembly , we are going to have more representation from the womenfolk , men cannot represent women as women will represent themselves , so we need more women ".

" my advice will be that women should also consider their own , they should know that men cannot represent them more than their own , so let women vote for themselves so that they can win , but beyond winning , I think women should begin to prepare themselves that they would no longer fold their arms , the sense of entitlement that women think they have does not work in politics , all those talks of Beijing affirmative does not work in politics , power is not shared , it is not given , it is taken , so they must work for it , you must negotiate for power , so more women should begin to participate , the more they participate , the more we begin to have them at the top , then we can now be talking of female governor's or female president but they can not start from the top , they will have to start somewhere , so women should not be discouraged , they should do more by participating the more in contesting and voting " Dr Abimbola concluded.
For an Akure based legal practitioner , Barrister Olaleye Akintububo , the number of female contestants was a great improvement in women participation in the electoral process .
He said " it is an encouragement , as a matter of fact , it has been shown scientifically that women make more impact in social development than men though men have been in the forefront of political and social activities but it has been shown that women make more impact when they are given the opportunity in every ramification of human life "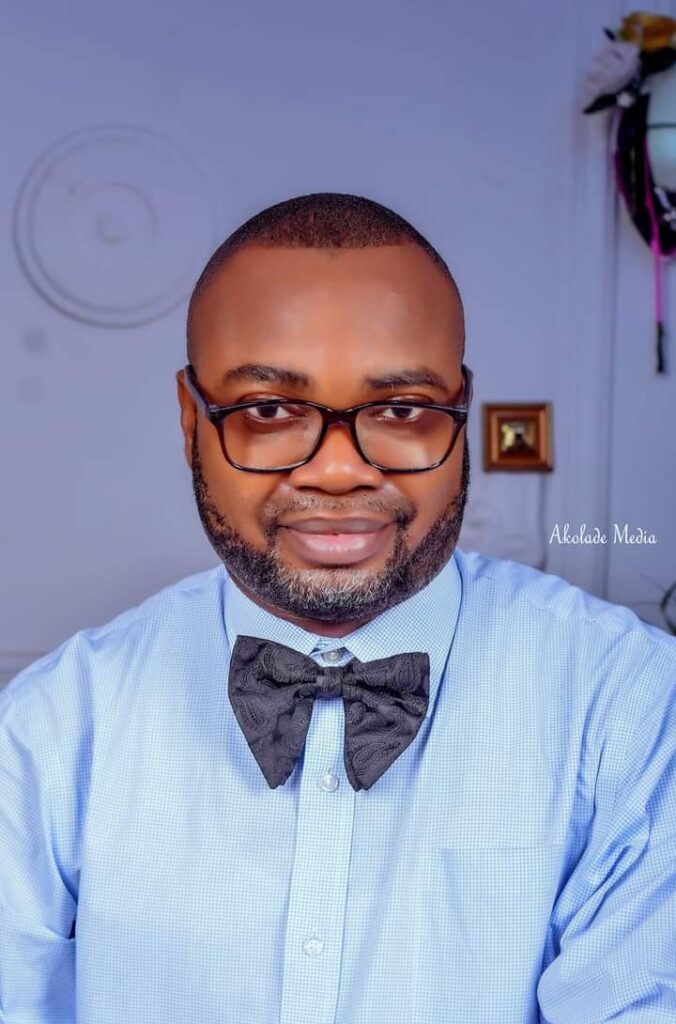 " it is an encouragement for our political development , it is encouraging even for human rights improvement because women had been subject of discrimination for long which the constitution frowns at , now we are having improvement in the political sphere for women and this is good and we want to advise them to sustain the tempo , the larger society will benefit from it " Barrister Akintububo maintained.
He also pointed " I want to say emphatically that I will support women voting for women and I will support even men voting for women as well , we are all human beings , the fact that you are a woman does not mean that you think less or you have less intelligence than your male counterpart , so I will support that we vote women into power , they can do it , all over the world , we have seen where women have made their marks politically and I think be should replicate this in Nigeria"
Well the elections are here again and 17 women in Ondo State are on the ballot paper which is 45% of the candidates seeking to occupy 38 posts , the results afterwards will again reveal how far the advocacy of women taking up elected positions has impacted the electorate .#