***As Fayemi Annah presents certificate of return to the First Lady
Wife of the Governor of Ondo State, Chief Betty Anyanwu-Akeredolu, has enjoined the Female Lawmaker-Elect representing Ilaje constituency 2, Princess Olawumi Fayemi Annah not to neglect those who supported her to victory, especially women, but rather champion their cause and give back to the people.
She charged her not to be a rubber stamp and bench warmer lawmaker but to strategise and lobby for the implementation of policies that concern women and girls, and justify the mandate given to her through excellent performance.
She gave the charge on Monday when the lawmaker-elect visited her at the Presidential lodge of the government house, Alagbaka, Akure the state capital, to present her certificate of return to the First Lady.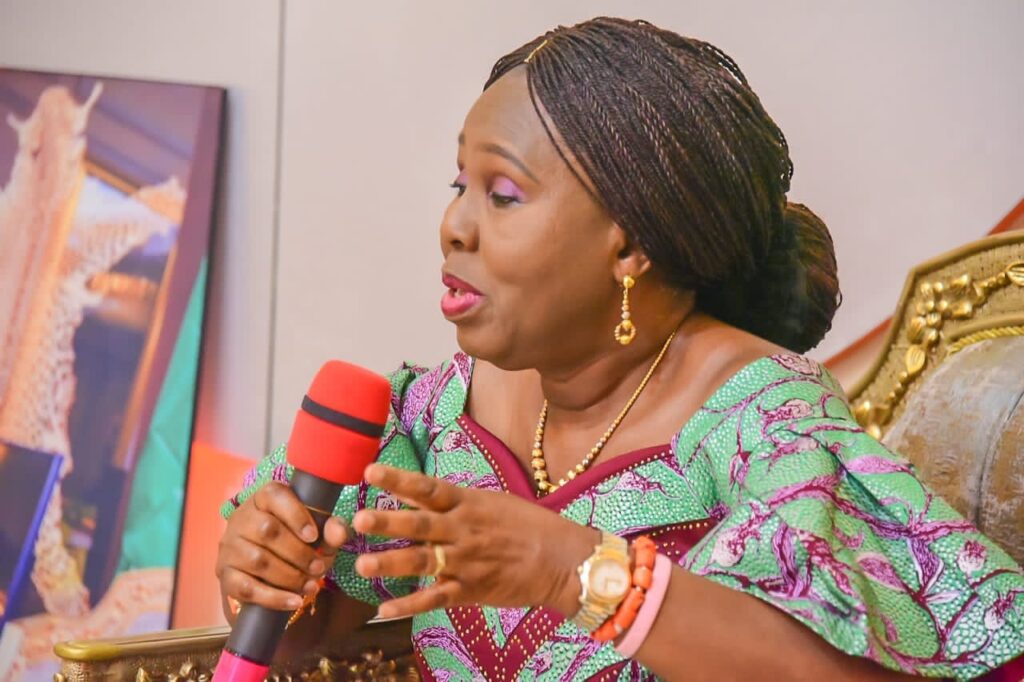 The Ondo First Lady who was elated with the leadership skill displayed by the lawmaker-elect through her decision to appreciate her, emphasized the need for Fayemi and her two other female elected colleagues to convince the electorate that women are capable to lead, through their performances.
She said: "I'm looking at you as someone that I can trust and can discuss issues that affect our women with, and you will just do as advised. That is all I want from you, nothing more.
"Go there and represent us, you know what the issues are, don't be a bench-warmer, don't be a rubber-stamped legislator, lobby".
Mrs. Akeredolu lamented the few number of elected female legislators into the State House of Assembly, however, affirmed that there was a progress from what it used to be. She charged Fayemi to mobilize her female counterparts and work together, including the He4She lawmakers who are passionate about the issues of womanhood, towards the realization of women's and girls' expectations.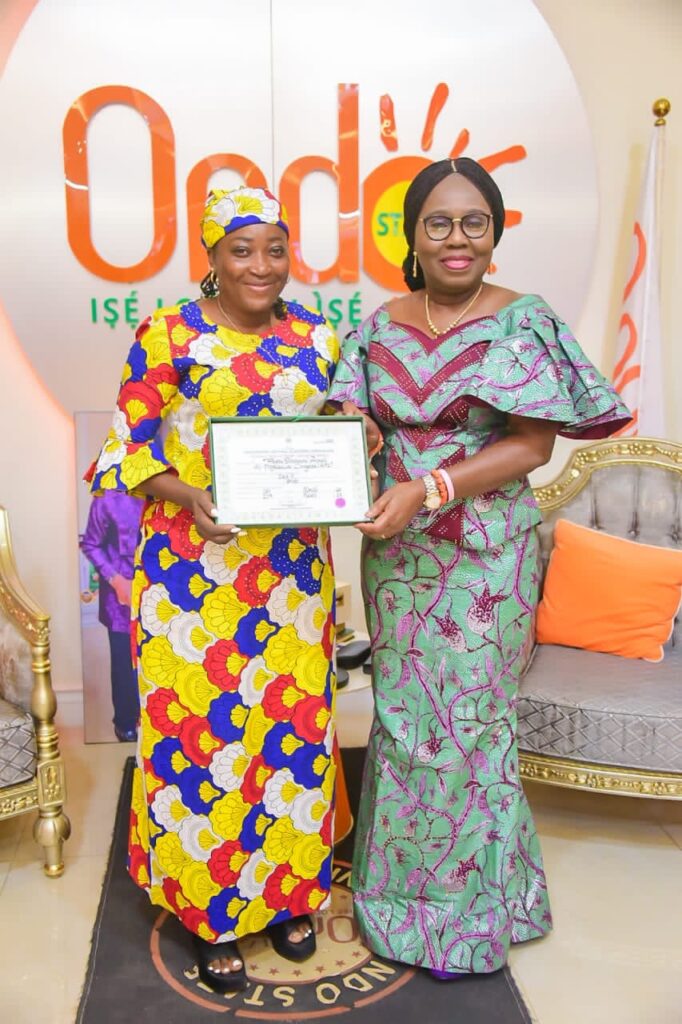 "The issues of concern to women are universal; as you lobby to get something for your constituency, remember the women who filed by your side. I can't stop emphasizing that your performance is what will make Ondo state people vote women next time, if you go there to mess up, they will say we told them women cannot lead. Remember the needs of your people, the needs of women and girls because that's why you are there". She added.
Earlier while presenting her certificate of return to the First Lady, the Lawmaker-elect, had appreciated the support given by the First Lady during the election processes, and for her commitment to ensure more female lawmakers were elected.
"You have been a mentor and rare gem, I appreciate you ma, the victory is yours and I promise my loyalty 100% . I'm your daughter and I promise to make you proud". She said .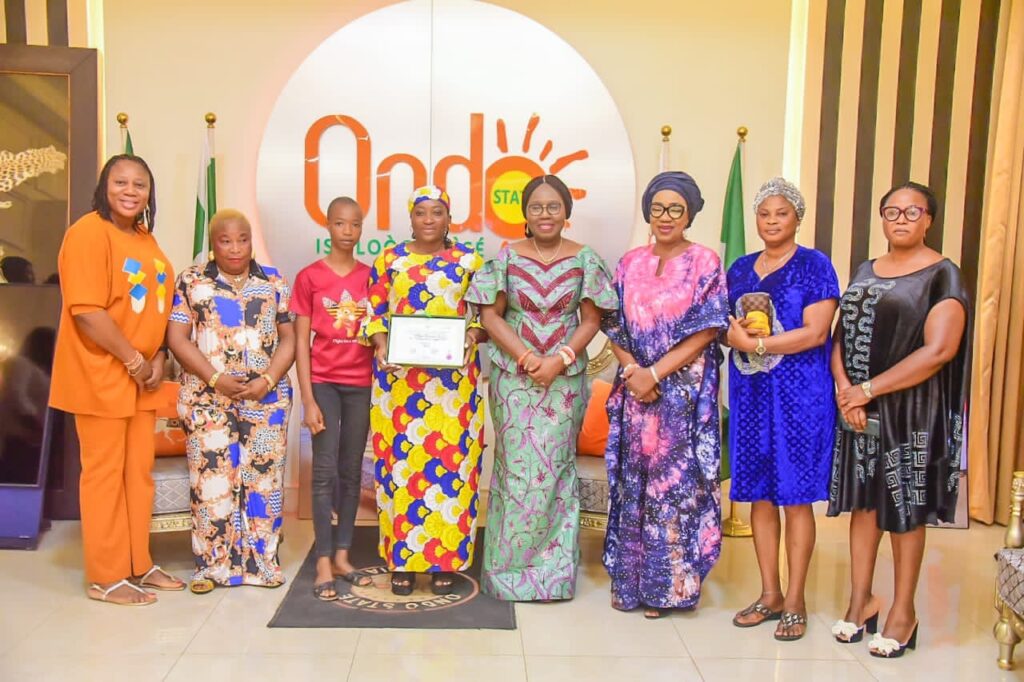 Mary Agidi
Special Assistant to Ondo State Governor on Media(Office of the First Lady)
April 3, 2023