***Youths Protest Alleged Imposition of Olubule-Elect
Residents of Ibule community in Ifedore local government area of Ondo State have protested what they called imposition of Olubule-elect, Prince Oluleke Ogunlade.
The prolonged-crisis came to it's head on Friday morning as Prince Ogunlade was said to insist on continuing with installation traditional rites by visiting houses of kingmakers with video camera.
This, the people of the community vehemently opposed as they disallowed Prince Ogunlade from carrying out the exercise leading to protest by youths in the community.
It took the intervention of policemen to calm the ravaging youths from lynching the Prince.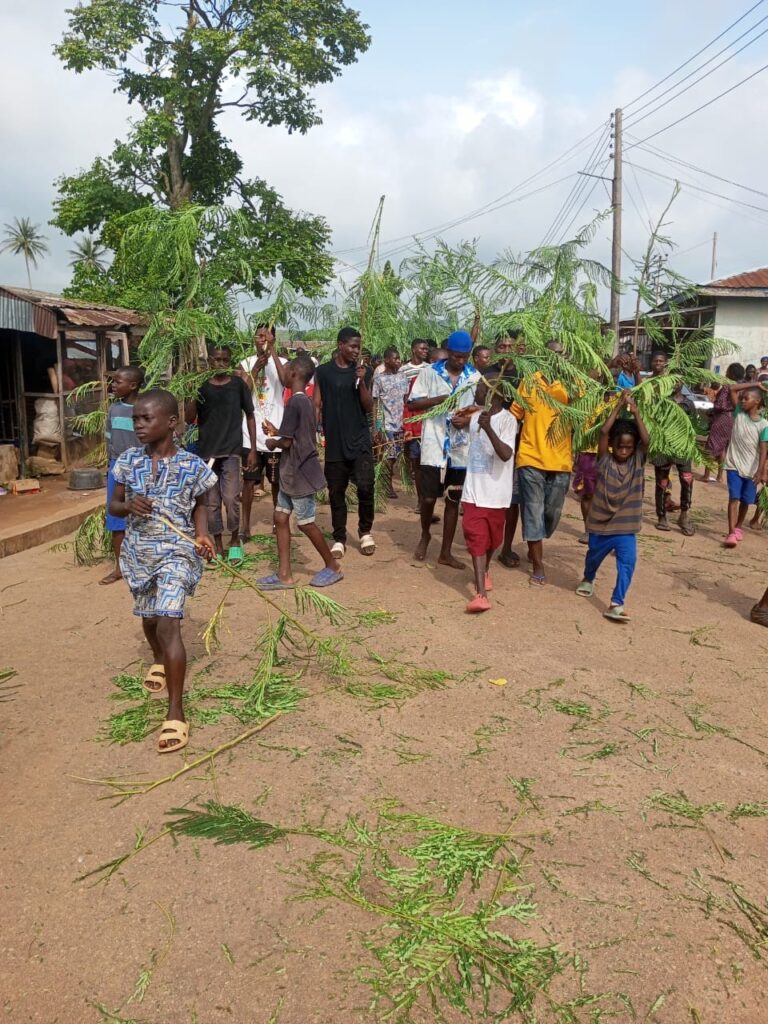 As at the time of filling this report, the youths are still protesting round the community.
The people including the community youth leader, Wale Adelegan claimed that only three warrant chiefs whose selection was influenced by Prince Ogunlade as against the names tendered by the families were involved in the election that produced him as monarch
He said the community was not against selection of a new Oba but insisted on due process.
Some of the kingmakers and Chiefs in the town described the move as an imposition,and believe will jeopardize the peace And progress of the community.
The community leaders called on government to intervene in the matter
Efforts to speak with Prince Ogunlade proved abortive.
The late Olubule of lbulesoro Oba Joseph Falowo joined his ancestors in 2019
In line with the traditions of the land, his daughter, Princess Moyinoluwa Falowo emerged regent and ascended the throne in March 29, 2019 when it was declared vacant.
Since then, the race for the emergence of a substantive Olubule has been on.
From reports, seven persons indicated interest in ascending the throne and obtained forms since June 2019.
Holding the election for the emergence of the town's monarch at different times according to findings have not been successful for different reasons among which is the issue surrounding kingmakers.
Out of the six recognised in the community, three are said to be alive and the other three are dead.
The situation however took a different dimension when on June 7, 2023 reports had it that an election was held which produced one Prince Oluleke Ogunlade.