As the 2023 Bemore Summer Boot Camp enters the third day, participants have received brand new laptops from the Bemore Empowered Girls' Foundation, handlers of the annual Boot Camp for Naija girls.
The computer systems, Dell and Lenovo products, were handed the gleeful girls on Wednesday during the Information and Communications Technology (ICT) class, wherein the Bemore girls were taught how to use Microsoft Word and software.
The two-week programme, which holds between 13th and 26th August, began effectively on Monday with an Opening Ceremony held within the premises of Mabest Academy, Oke-Ijebu, Akure, Ondo State Capital, venue of the boot camp.
In their reactions, the excited Bemore girls expressed surprise on the receipt of the new laptops and thanked the founder of Bemore for the provision.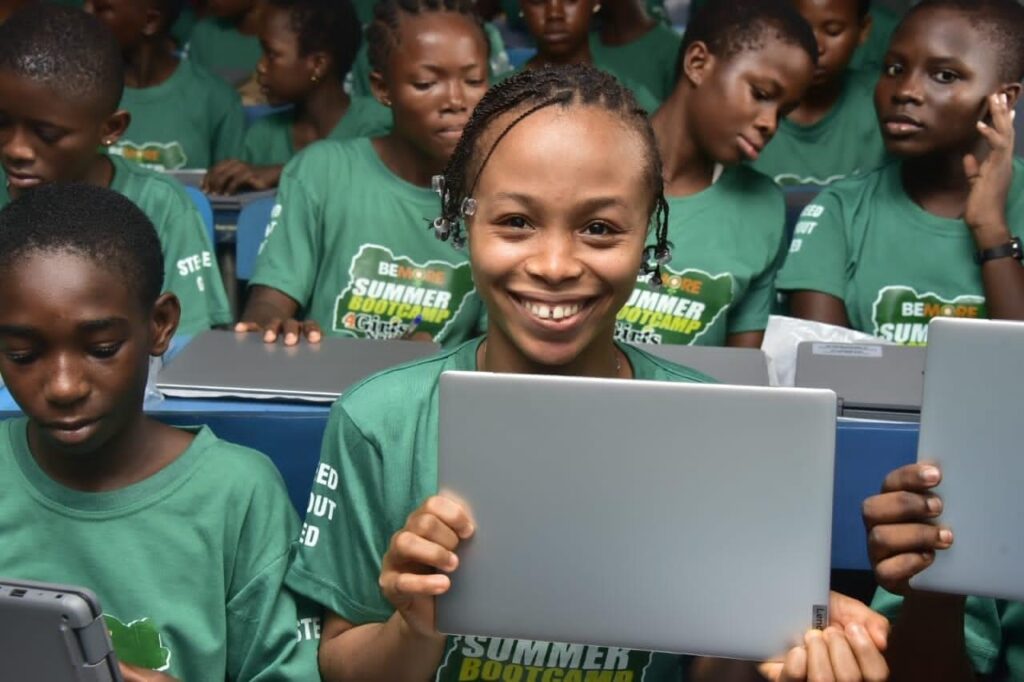 In her words, Johnson Deborah, Bemore girl of SDG 17, said: "I was very surprised when I received the laptop. I did not have the idea that they would give us laptops. I was both shocked and happy because I never had a laptop of my own before now, though I have been seeing laptops with people but I never had one.
"We did a lot of things on it. We did designs, power point, wrote letters, changing styles, how to add colours and a whole lot of things and it was really interesting. All thanks to my Grandma, Mrs Betty Anyanwu-Akeredolu. Thank you, grandma. I love you."
Another Bemore girl, Ayesoro Gbolaga, of SDG 13, said: "I was amazed. I was really, really dazzled; it was not what I expected. It was beyond my imagination. I did not expect such a touch-pad laptop that you can fold into a tablet and touch the screen. It looks like an Android. It is really amazing. Thanks to Grandma; thanks to Bemore."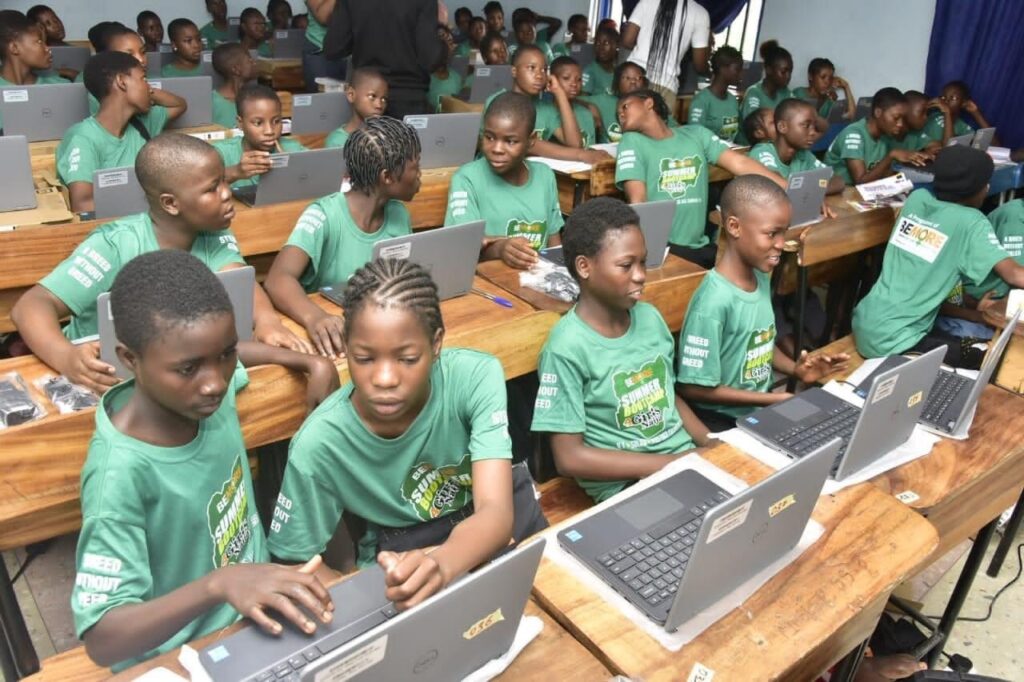 Meanwhile, the girls had other activities, including lecture on renewable energy, its nature, types and uses of solar energy. They also had a class on menstrual health and hygiene, learning the production of reusable sanitary pads.
They also had a dance training session and the routinal morning physical exercise with which they begin each day in order to be bodily and mentally fit.