A Professor of Adult and Industrial Education of Adekunle Ajasin University, Akungba-Akoko, Ondo State, Moshood Ayinde Hassan, has stressed the need for partnership between any university that houses an industrial education and training section in its Department of Adult Education and other disciplines for transfer of knowledge and skills, leading to provision of services to the public and production of income.
Prof. Hassan gave the counsel on Tuesday, July 11, 2023, while delivering the 18th Inaugural Lecture of the University, entitled, "Tapping the Untapped Wealth: Adult Education, Non-Formal and Industrial Education on a Mission".
Prof. Hassan said, "The key to spreading skills and knowledge residing in almost all disciplines is with any University having Department of Adult Education where industrial education and training unit is domiciled. Depending on the quality, resourcefulness and commitment of staff therein, spreading of skills and knowledge will be accompanied with services to the people and income generation that can help such a University to discharge its statutory duties to the society."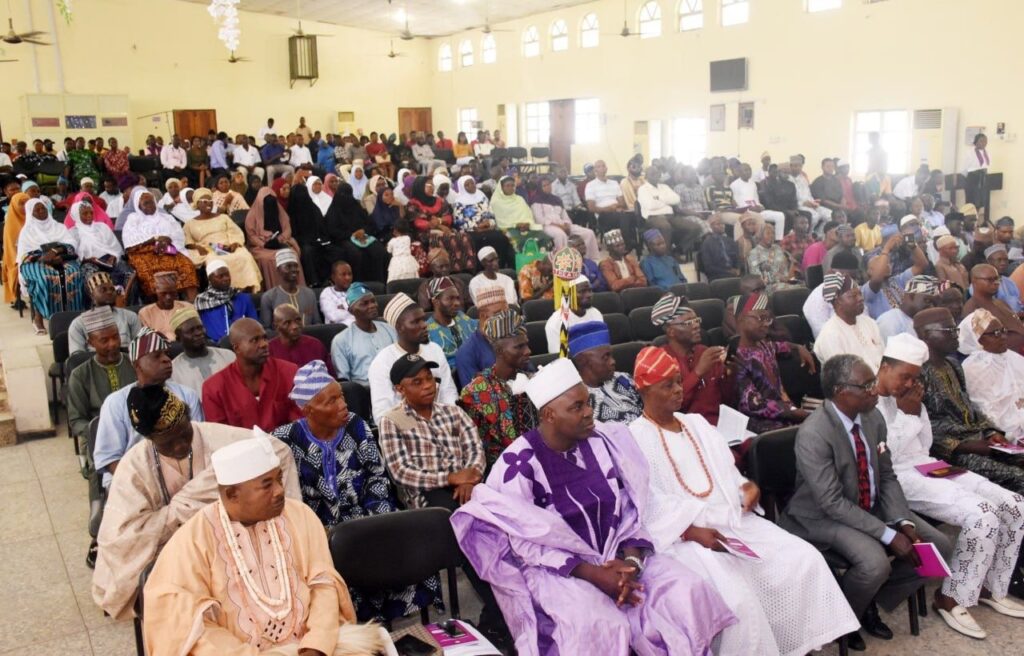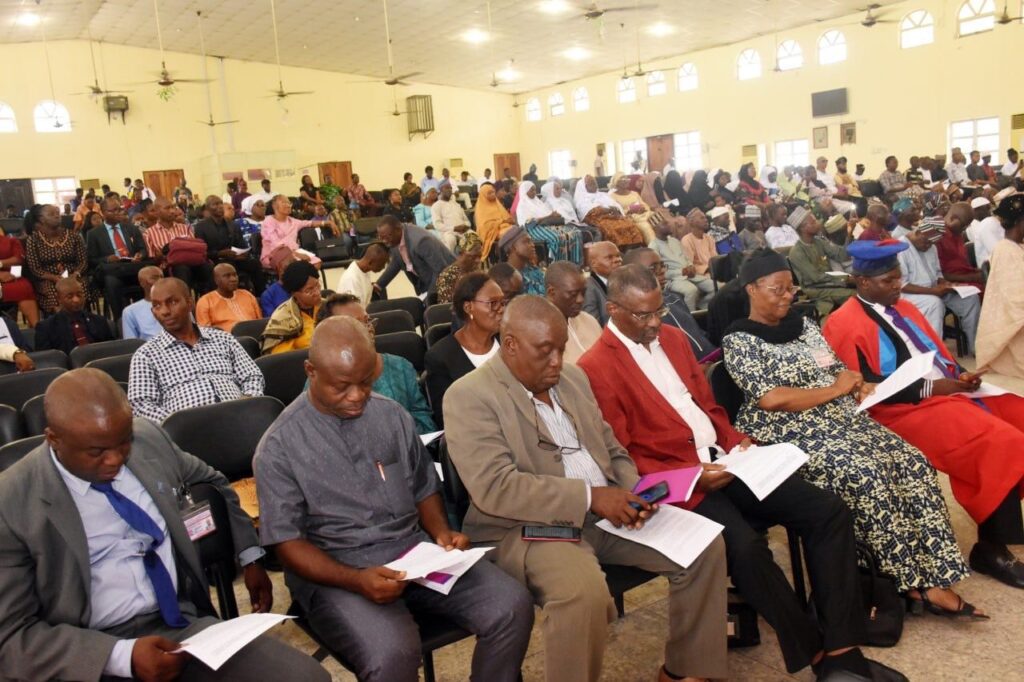 The Lecturer, who described informal learning as any kind of learning which does not take place within, or follow from, a formally organised learning programme or event, said, "The 21st century requires synergy and collaboration amongst specialists within and outside the field of adult and non-formal education. Therefore, adult and non-formal education practitioners and theoreticians need to work with one another on one hand, and both should collaborate with other specialists from other disciplines in order to satisfy the needs of clientele in all ramifications."
He noted adult and non-formal education as development education which summed up the provision of knowledge and skills required in all segments of the society, while advising Universities to establish outfits where components of Adult and non-formal education can be explored with a view to making it useful to members of the public, from where the Universities will generate income.
Prof. Hassan, who is also the incumbent Dean of Faculty of Education, noted wealth as financial benefits that could be realised from the provision or utilisation of various components of adult and non-formal education by individuals, cooperate organisations, government at all levels and educational institutions,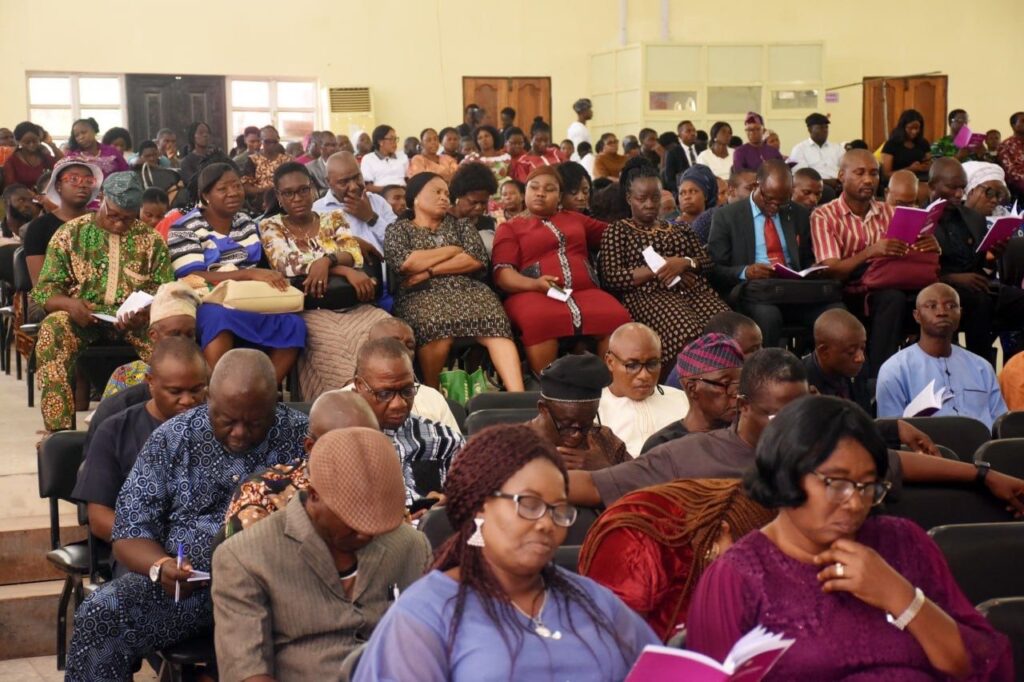 While urging government to fast-track industrial development of the country through the establishment of cottage industries, small and medium industries, he called for strengthening of assistance institutions such as Industrial Development Centre (IDC), SMEDAN, Local Loan Organisation, NASRAL, FIIRO, and BoA, among others.
He said University administrators and other academic staff should be receptive to the idea of learning more about Adult and non-formal education in order to be able to reap the benefits therein, adding that, "The adult education sector and the Universities in Nigeria should also be prepared for the arrival of Massive Open Online Courses, MOOCs, and the fourth industrial revolution. They need to prepare their curriculum to model a national, open and distance learning system. This should happen now, as it is very likely that open and distance learning systems are just around the corner."
He posited that AAUA could make a fortune out of its Department of Adult Education, saying, "With the abundance of Academic staff in the Department who come from heterogeneous aspects of discipline of Adult Education, I make bold to say that utilisation of components in Adult and non-formal Education will bring in to the University billions of naira through working in collaboration with government agencies and other stake holders."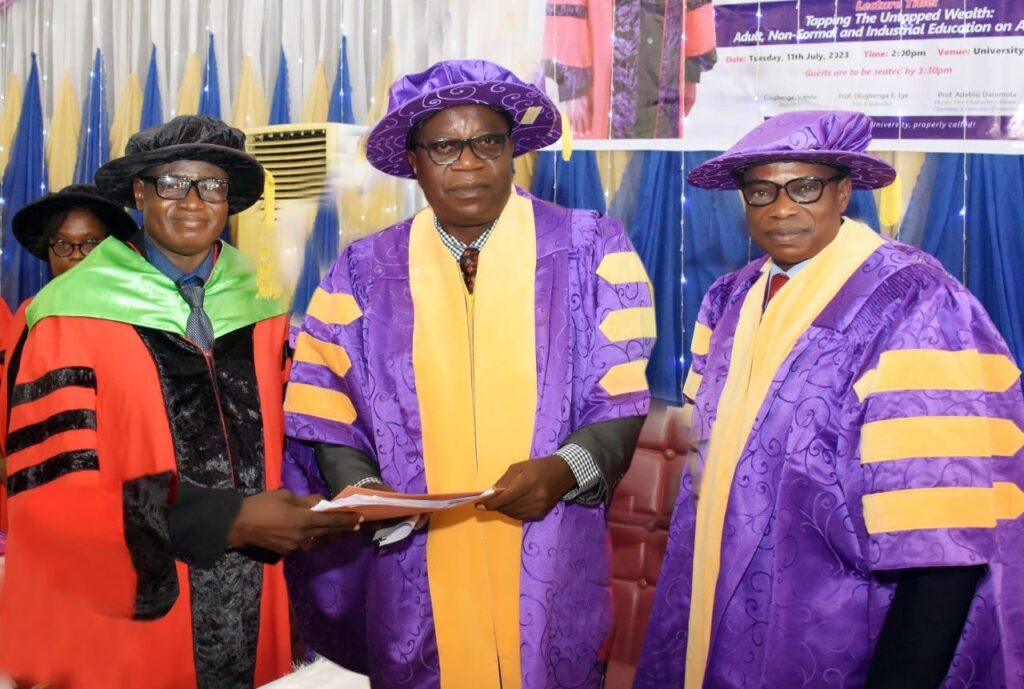 In his Opening Remarks, the Vice Chancellor, Prof. Olugbenga Ige, had congratulated the Inaugural Lecturer on fulfilling the academic rite, while noting inaugural lecture as 'an academic tradition that is often considered a rite of passage for professors. It provides an occasion for the university to celebrate the appointment and acknowledge the accomplishments of the appointed academic'. According to him, it is an opportunity for the Inaugural Lecturer to showcase his expertise, research interests, and academic achievements.