***Visits Strategic locations within Isolo Kingdom
As parts of activities to mark the 5th coronation anniversary of the Osolo of Isolo in Akure South local government area of Ondo State, Oba Edward Kolawole Adejoyegbe Adewole, Osalade II, the Monarch has confered chieftaincy titles on three (3) prominent individuals.
They are; Mr Fadumiye Segun (Ifayemi fatoki) who was installed as Chief Adifase of Isolo Kingdom, Mr Oluwanisolo Adebayo installed as High Chief Owakuati of Isolo kingdom and Mr Opeyemi Afolabi Dada who was installed as Chief Gbobaluyi of Isolo kingdom.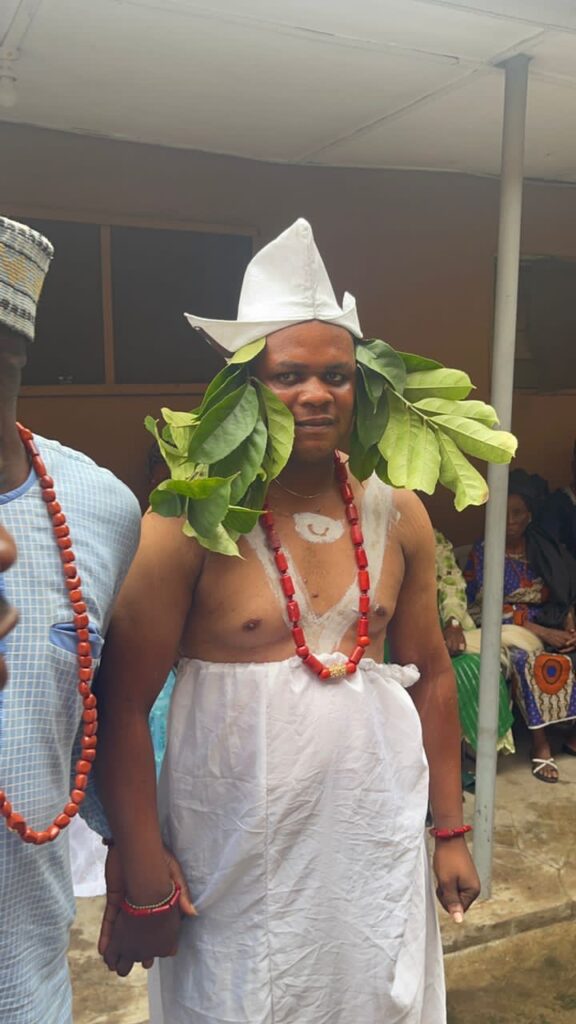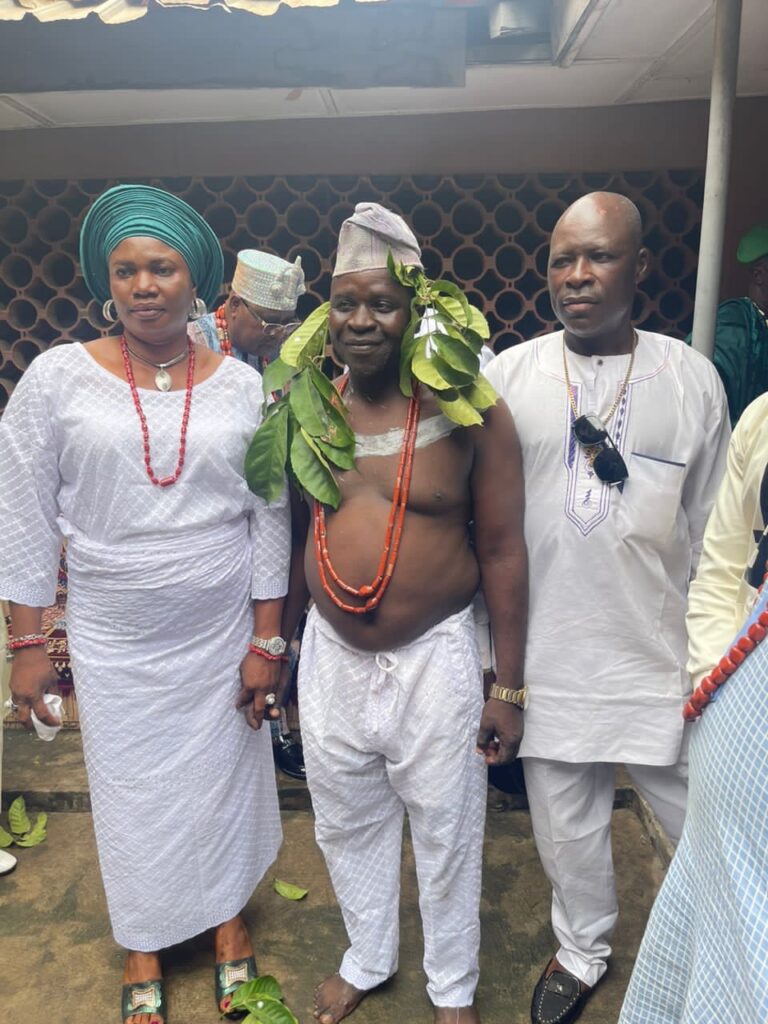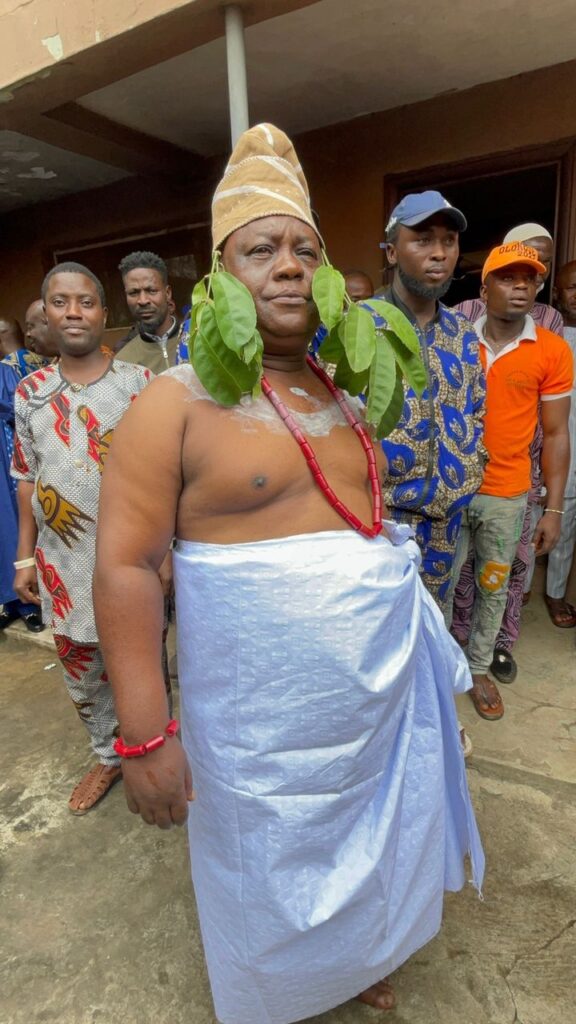 The event was graced by royal fathers from Ekiti state; HRM Olohan of Erijiyan Ekiti and Arajaka of Igbara Odo, Chiefs and people from all walks of life and Men's Club of Akure.
After the installation of Chief Gbobaluyi of Isolo, kingdom, his Club known as The Men's Club of Akure through the chairman promised to install solar light some parts of Isolo town, for a start and presented two solar powers facilities to the palace.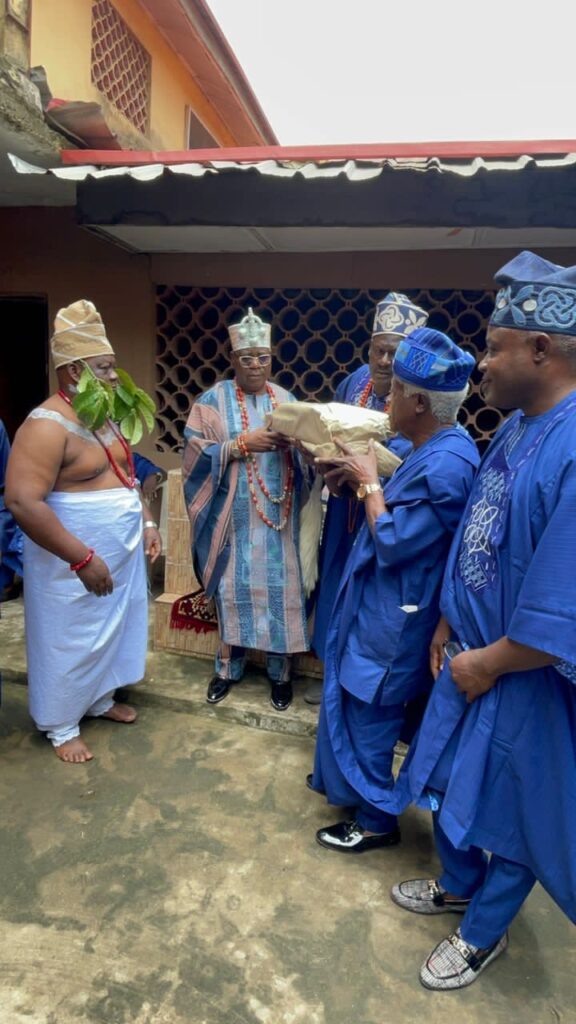 Oba Adewole expressed gratitude and appreciated to the club for the kind gesture noting that new things have started springing up in Isolo town citing the examples of the First fly-over in Akure South situated in Isolo town.
Earlier, Oba Adewole had visited prominent public places in Isolo town.
The first point of call was the Isolo Comprehensive Health Centre where Ahe was taking round the health facilities by the Chief Matron who is also a Chief in Isolo, Chief (Mrs) Adetoyinbo the wife of High chief Elemo of Isolo.
The Isolo Monarch appreciated the state governor Arakunrin Oluwarotimi Odunayo Akeredolu SAN, for uplifting Isolo kingdom and the provision of solar power to the health centre.
The Osolo observed the need for improvement of the health facilities such as building of staff quarters, more patient wards and made case for posting of medical doctors to the health centre.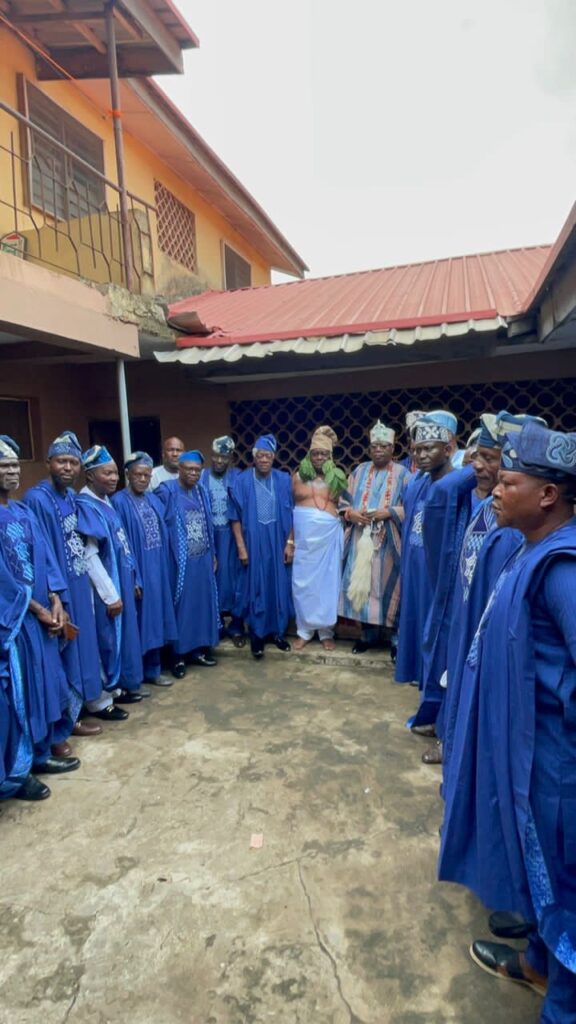 Oba Adewole and his entourage proceeded to the popular butcher (spare parts dealers) in Onyearugbulem market where he was warmly welcomed by the spare parts dealers.
He admonished them to be more Coordinated and ensure interactions so as to void of chaos.
The ice on the cake of the visitations was the commissioning of Isolo Ogun festival which first rite was performed at the traditional Ogun shrine at Ogun ajobo at shagari village in Isolo.
It was therefore inaugurated as annual Ogun festival, the performing of the traditional Ogun rites shall be on the 6th June and Isolo Ogun festival will be 7th June of every year.