An unidentified Couple has Celebrated their Honeymoon on a terrible road in Ohi-Orogwe Road, Owerri, Imo State.
The pictures that emerged on twitter have attracted mix reactions.
PHOTOS: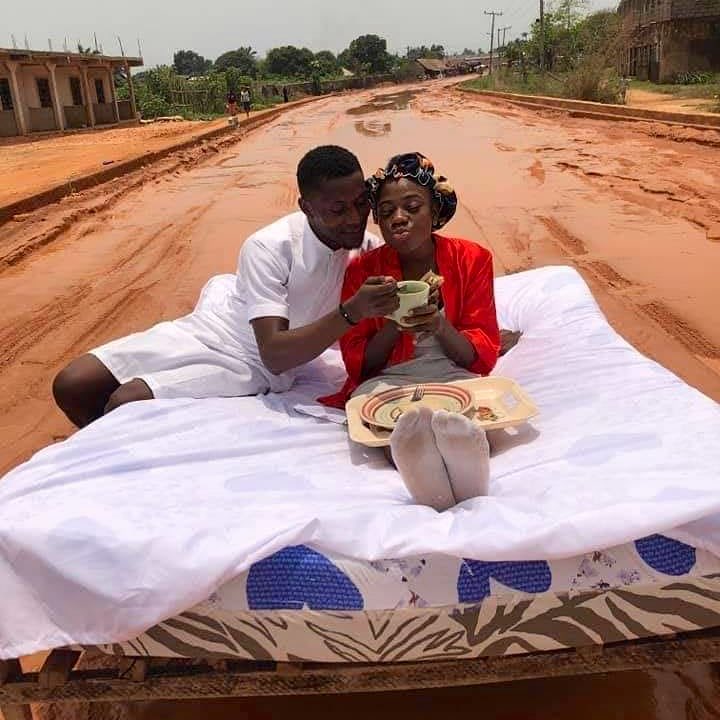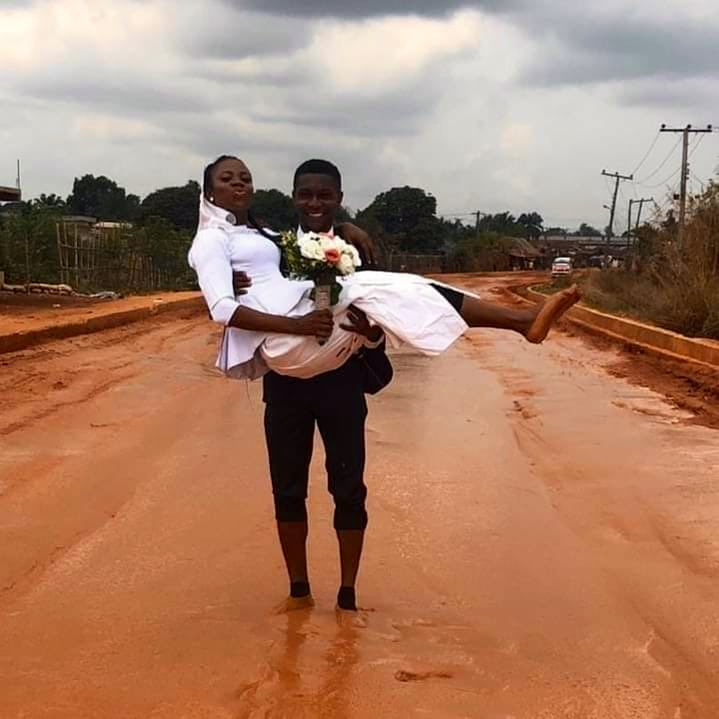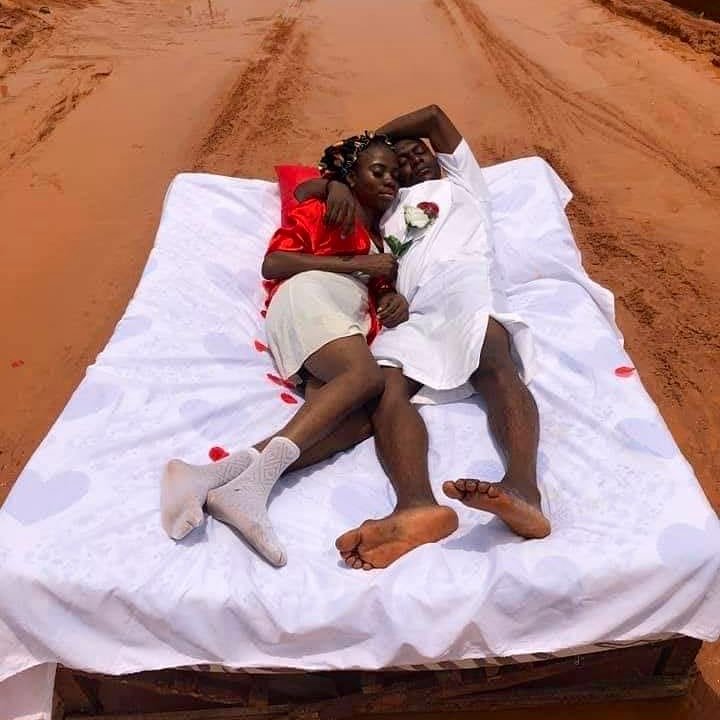 Some see it as a way to call the attention of government to the deplorable condition of the road.
"This is just calling for attention of government to their plight and the couple break history with their method of protest." @buchi_holding twitted
@Gabrielapogee wrote; "This is a criminal offence capable of causing serious security breach at the National level. In fact, this is treasonable felony.
Totally unacceptable. The "Supreme Court Government" must look into this."