As part of activities to mark his 60th birthday and 27th coronation anniversary, the Akapinsa of Ipinsa, in Akure south local government area of Ondo State, Oba (Dr) Omoniyi Olufunmilayo has conferred honorary Chieftaincy title of Yeye Mayegun on a German, Britt Schulze Adesida.
Britt Schulze Adesida is a founder of Heart for widows International and wife to an Akure prince, Adetayo Adesida.
The conferment of the chieftaincy title was laced with cultural display as the new title holder danced to beats from cultural organizations with admiration.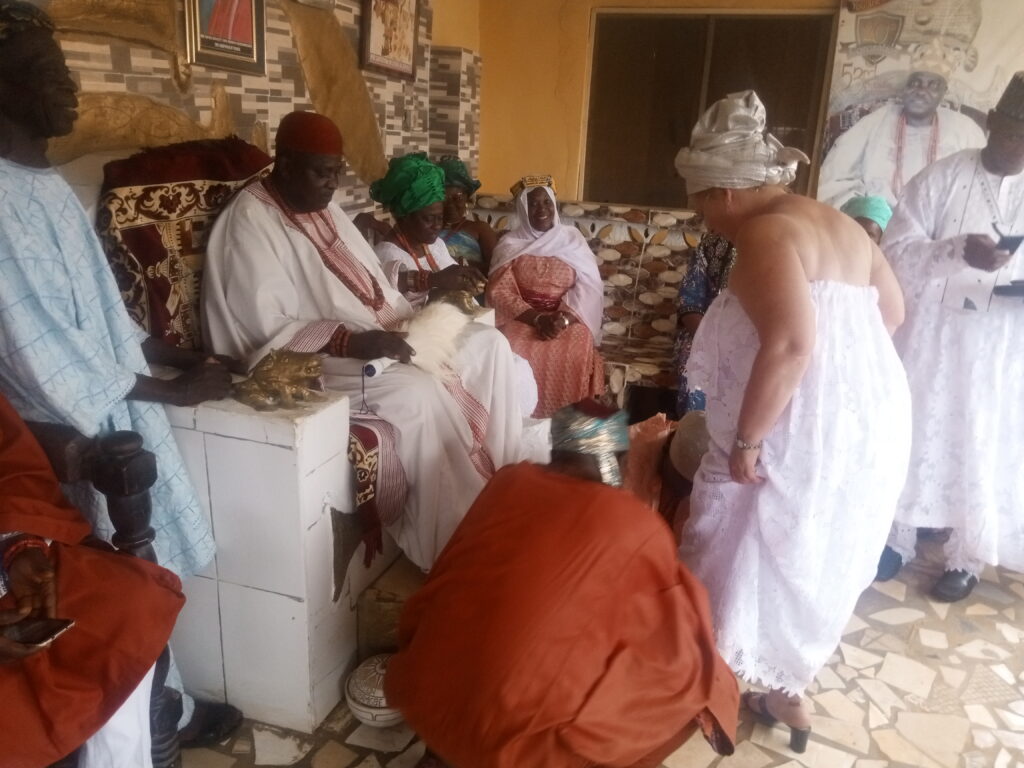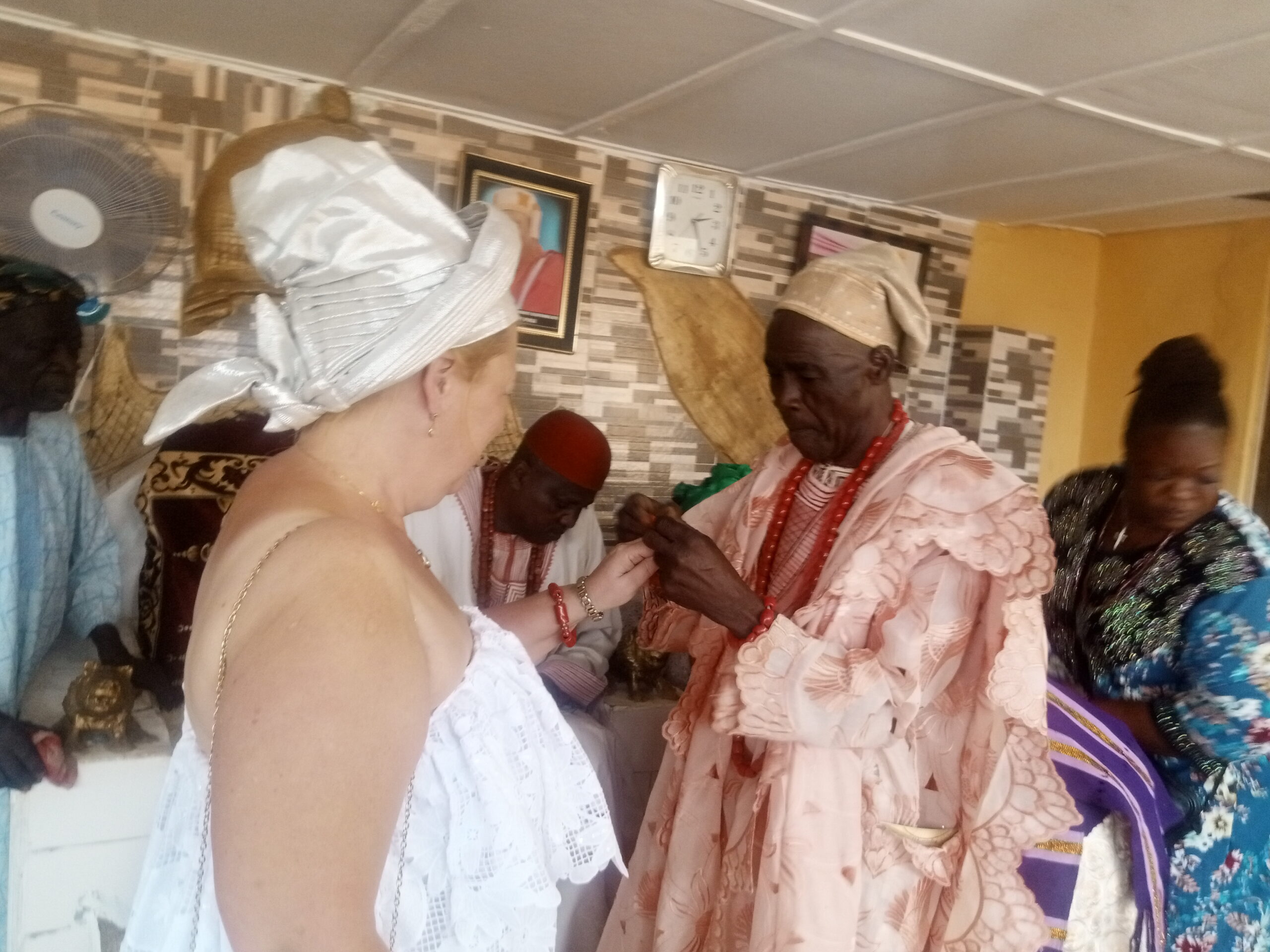 The ceremony which had all the trappings of the rich Yoruba culture, attracted Chiefs in Ipinsa Kingdom, Indigenes of the community at home and abroad, friends of Yeye Mayegun from Germany, Adesida's family and well wishers.
The woman of the moment was regaled in beautiful white lace and ready to be decorated as a title holder.
Conferring the Chieftaincy title, Oba Omoniyi Olufunmilayo said the honour was bestowed on Mrs Britt Schulze Adesida following her track records.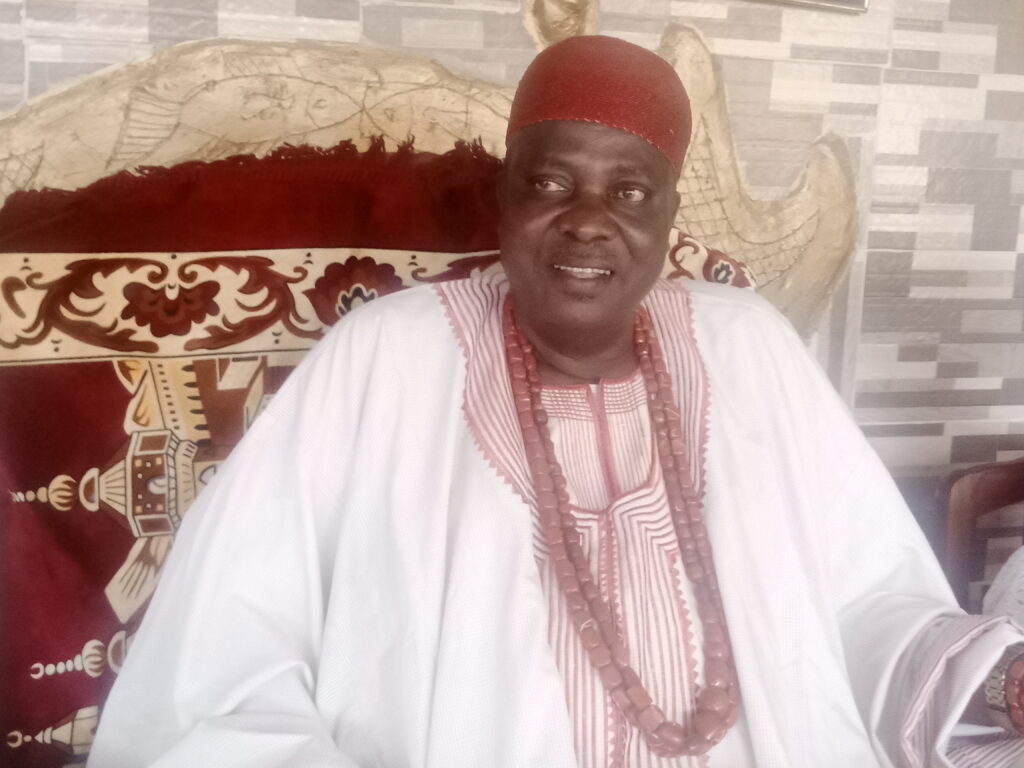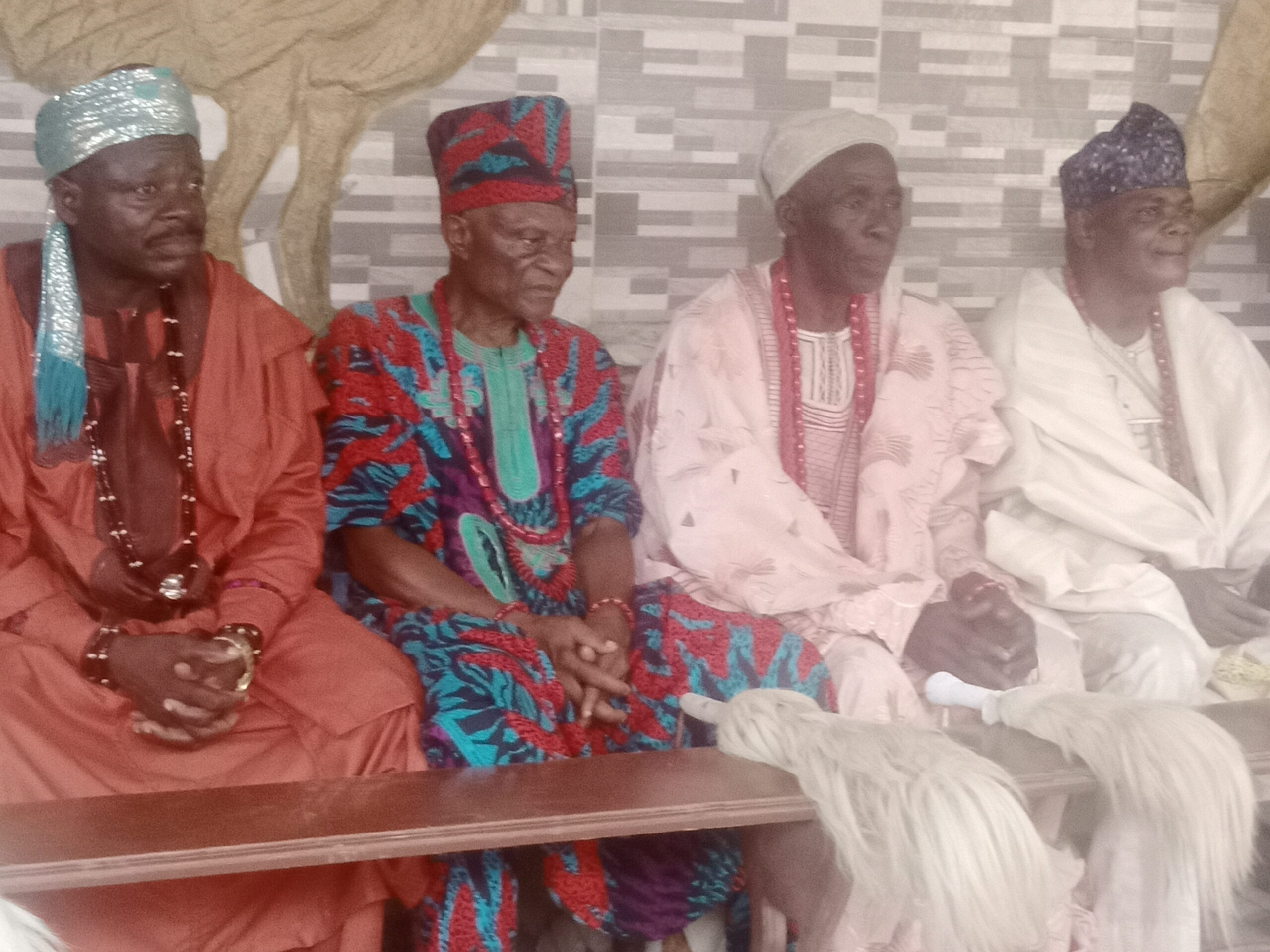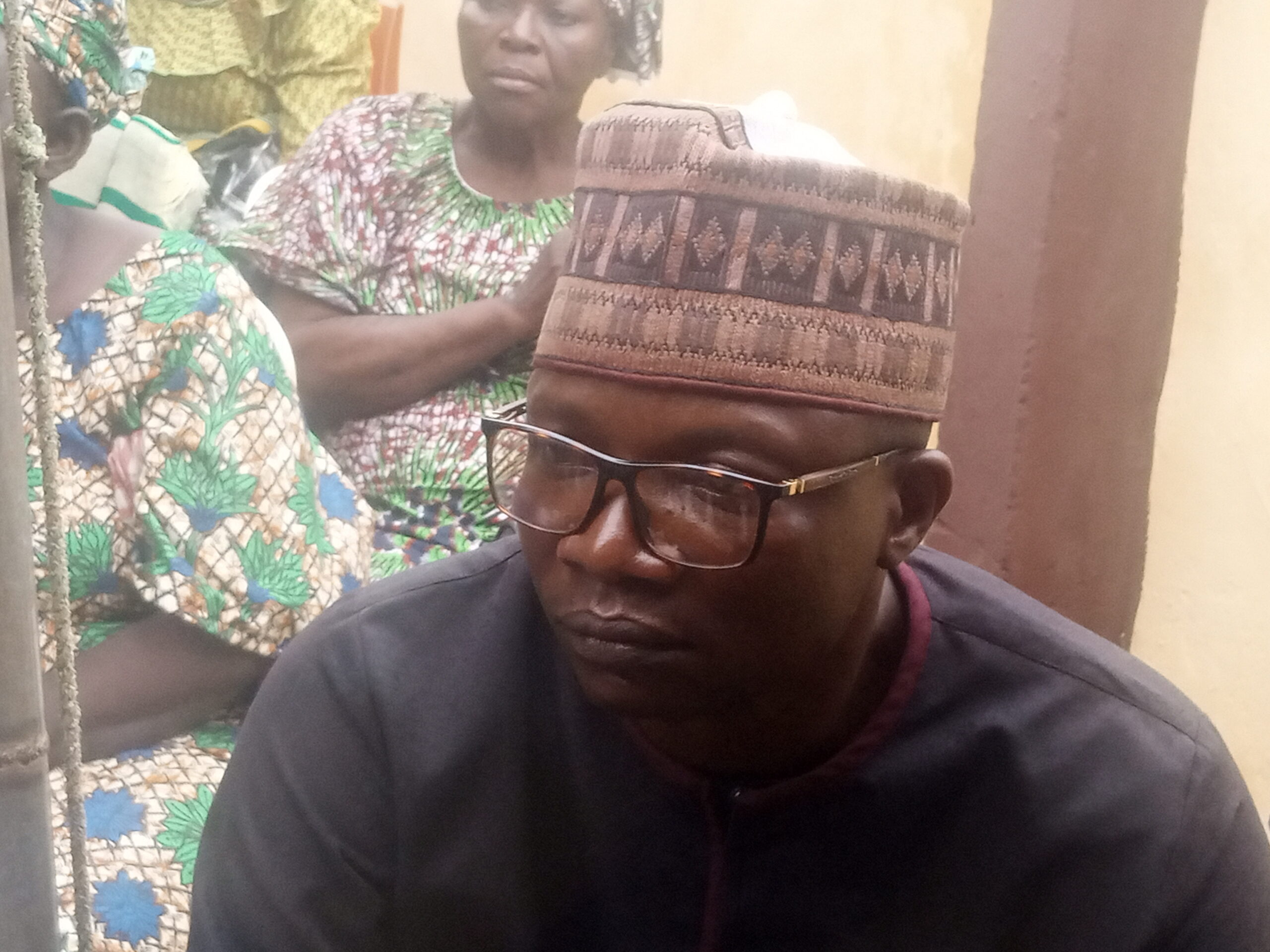 He said her concern for the less privileged is second to none especially the Widows and the efforts could not go unnoticed.
While urging her to keep up with the humanitarian services, Oba Olufunmilayo enjoined her to attract more developmental projects to Ipinsa.
Oba Olufunmilayo urged her to continue to be good Ambassador of the kingdom and by extension of the entire Yorubaland.
The Oba then called on the people of the town and other stakeholders to rally around him to move the community forward.
The obviously elated Yeye Mayegun thanked Ipinsa Community for the honour done her.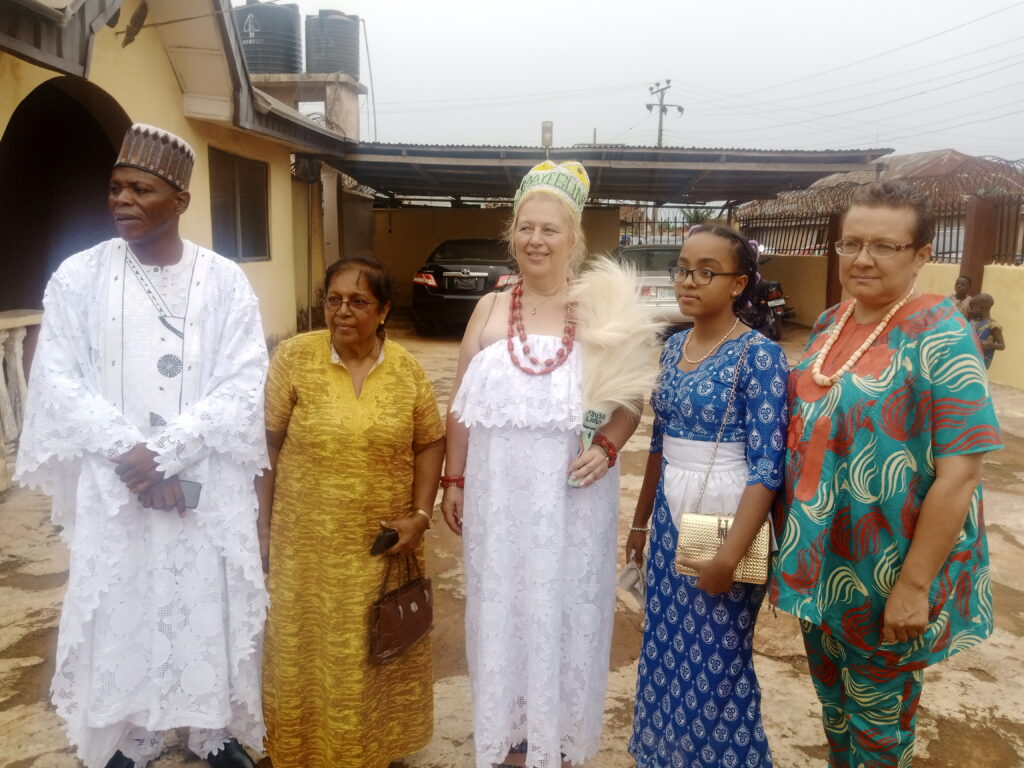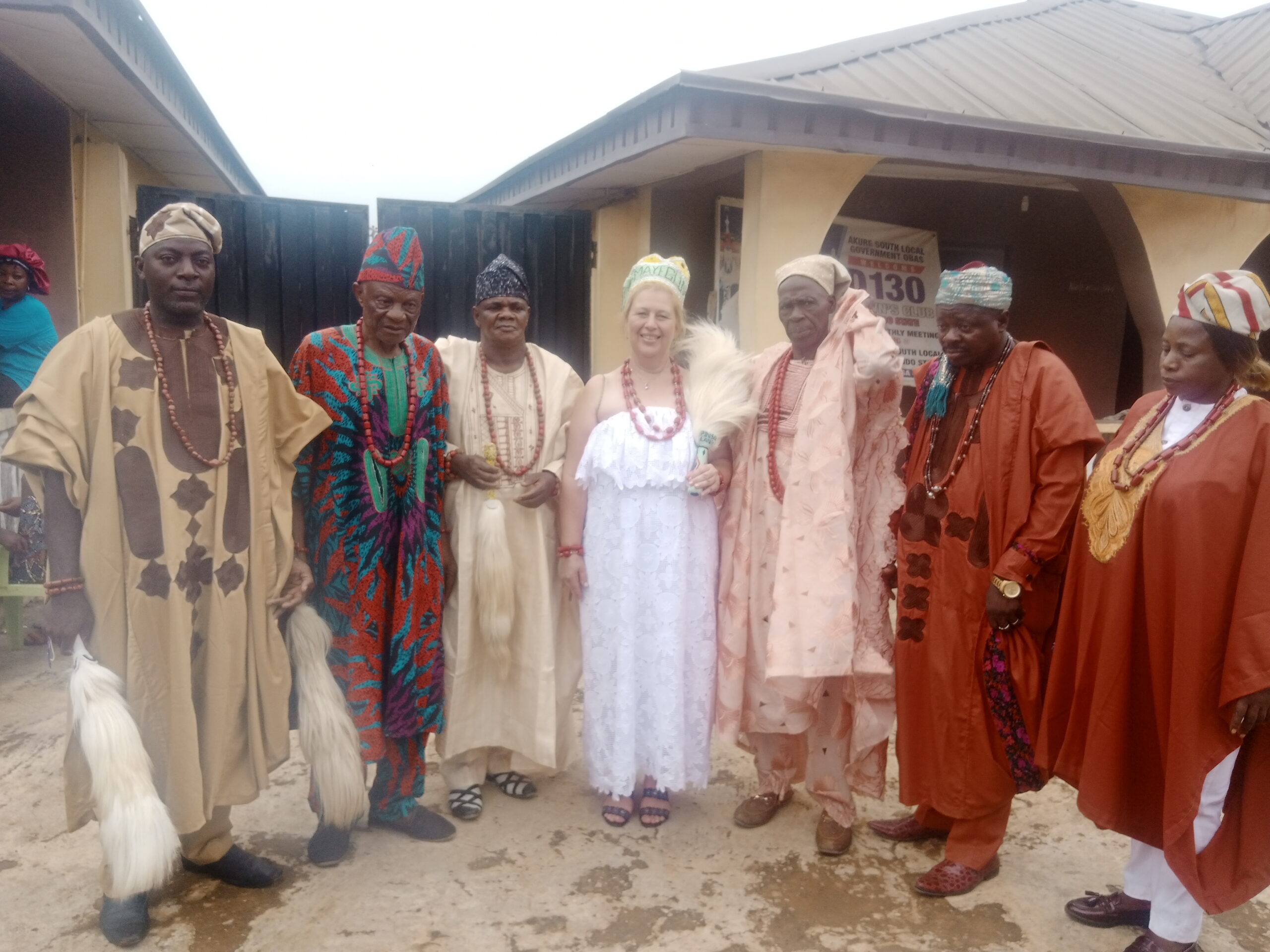 She promised not to betray the confidence reposed in her.
Chief (Mrs) Britt Schulze Adesida said the honour would spur her to do more for the less privileged and Ipinsa kingdom.
The birthday and coronation anniversary continues on Saturday with a church service and reception which is expected to attract array of dignitaries.