***Traditional Head, Olu Fatoki Applauds Gesture
Succour has come the way of Residents of Araromi Aladodo, Isinkan in Akure south local government area of Ondo State as the state government has distributed relief materials to victims of rainstorm in the community.
Over 22 houses were affected in a twenty minutes rain that was accompanied by winds storms early this month.
In it's wake, residents were rendered homeless while electric poles were damaged.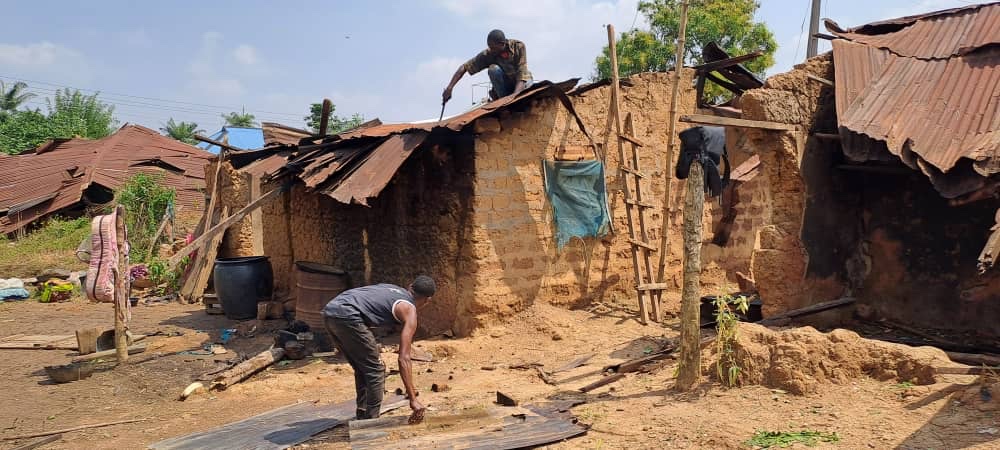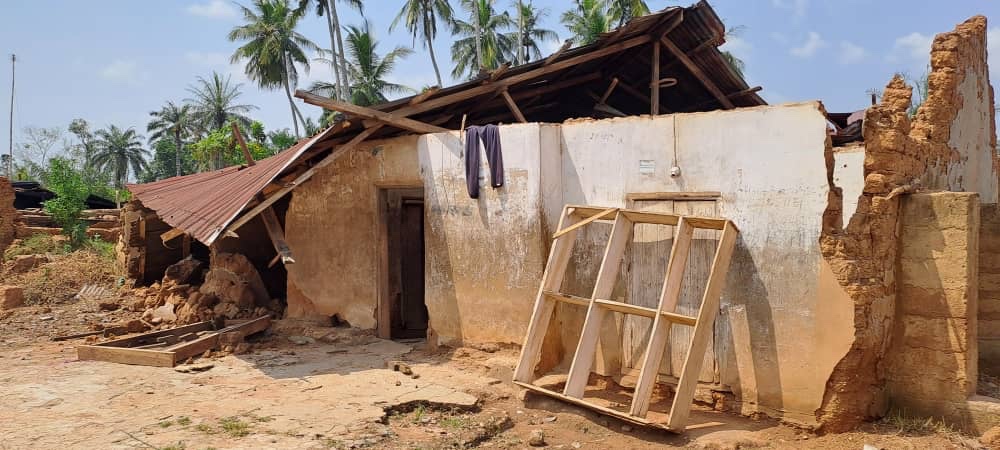 Respite has however come with the intervention of Ondo State government as state Deputy Governor, Hon. Lucky Aiyedatiwa has distributed various Items which iron sheets, Cement, Nails, Food Items among others to the victims.
Mr Olufemi Obideyi, Secretary Ondo State Emergency Management Agency who represented the Deputy Governor advised the residents to plant trees in their environment to curb further destruction of property by rainstorm.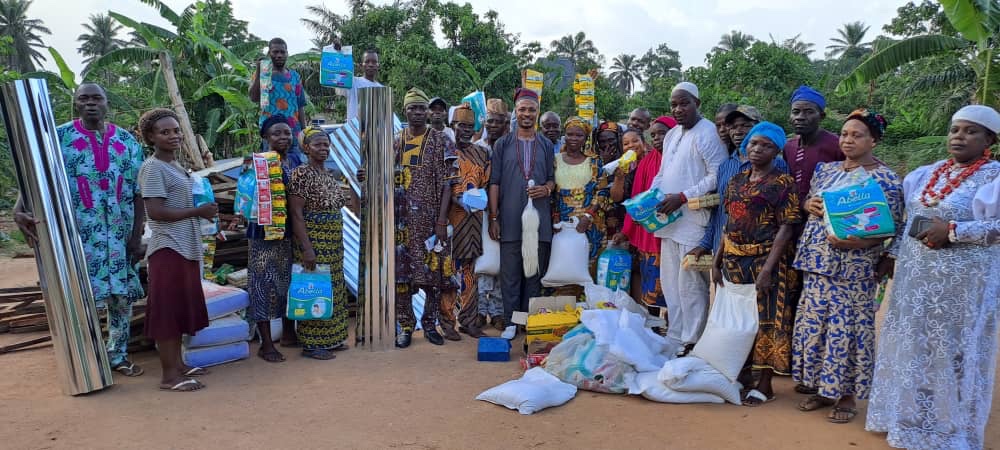 The Olu Araromi Aladodo in Isinkan, Olu Ayodeji Fatoki thanked the state government for coming to their rescue of the victims.
He said the relief materials distributed would go a way in alleviating the suffering of the residents.
Some of the beneficiaries, Chief Olusanya Fatoki, Pastor Abiodun Aderamaja, Chief Alaba Olashinde Chief Mrs Suliat Ganiyu, Elder Aderemi Ojoso among others thanked the state government for the quick intervention.