Over 150 Memoranda Submitted
Akure Youths Disrupt Process. Youths across other LGA well-behaved
The Speaker of Ondo State house of Assembly, Rt Hon. Olamide Oladiji says the state government would not hesitate to cancel or suspend the creation of local council development areas in any community or local government areas where there is crisis.
The Speaker gave the warning at a one-day Public hearing on a bill to provide for the creation of local council development areas in the State held at the international event centre, the DOME in Akure.
He said over 150 memoranda were submitted before the committee of the whole house for consideration.
"We converged here this day in order to deliberate on the document which will finally give credence to the creation of thirty-three local council development areas which shall complement the existing eighteen local government areas in our darling Sunshine State – Ondo State."
"There is no gain saying the fact that what is happening in Ondo State today, in the context of the bold step taken by His Excellency, Arakunrin Odunayo Oluwarotimi Akeredolu (SAN) to create LCDAs, is a great thing of joy and as such. all hands must be on deck in order to ensure that it succeeds and does not fail. The purpose of the yearnings and quest to bring government closer to the people and hence facilitate development at the grassroots must not be defeated."
The Speaker said it is the constitutional duty of the state government to creat local councils, subject to the ratification of the state assembly.
"However, the constitutional bottlenecks caused by the required final approval of the National Assembly buoyed by quest to bring development to the grassroots, necessitated the creation and adoption of Local Council Development Areas as a comfortable nomenclature, which when they begin operation, they shall enjoy the full status of the existing local government."
After the opening ceremony, there was the technical session where each local government talked to their memorandum.
There was however a mild drama when it was the turn of Akure south local government..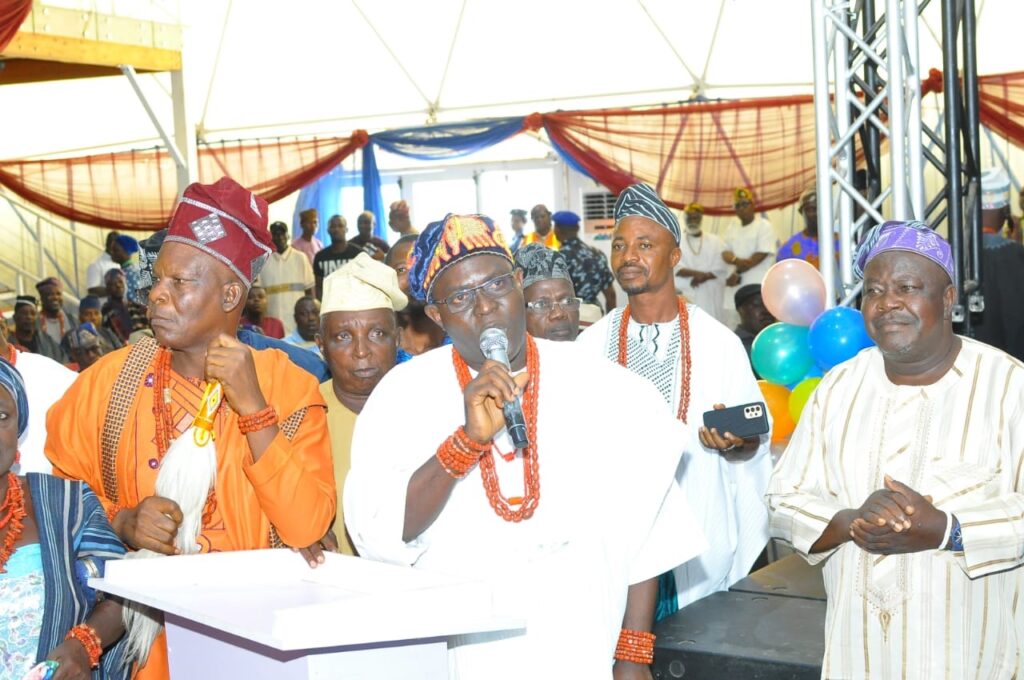 Some people from the palace of the Deji of Akure attempted to disrupt the process as they tried to prevent the Iralepo of Isinkan, Oba Oluwagbemiga Ajimokunola Olofin-Adimula (Arulewolasi III) from reading his memorandum even when he had been recognized by the Speaker to do so.
It took the intervention of the Speaker and security personnel at the event to restore normalcy after about twenty minutes.
Other youths from communities across the state were however very orderly and peaceful in their conduct even when there were glaring differences in the aspirations of those people.